Northern aims to entice more Yorkshire students from road to rail with September discount
Train operator Northern is hoping to entice more students from road to rail from September with the offer of 75%-off train tickets for students' commute to school.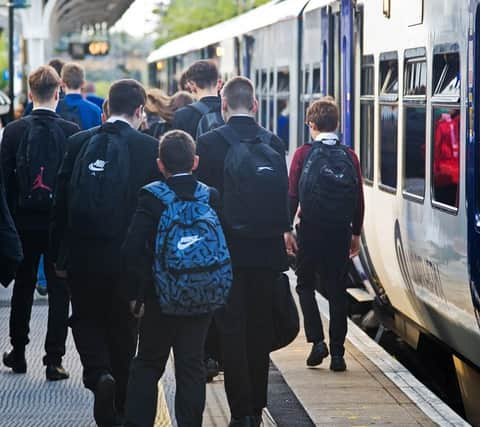 The discount is available on annual tickets bought as part of their Under 16 Education Season Ticket scheme, which have gone on-sale today (Tuesday August 1).
Northern runs the programme in partnership with 166 secondary schools and university technical colleges (UTCs) across the North of England.
The ticket covers unlimited travel between any two stations on the Northern network seven days a week – which means they can be used for travel at weekends and during the school holidays too.
Mark Powles, commercial and customer director at Northern, said: "The school run can be one of the most stressful times of the day for parents – and we want to make it a thing of the past.
"With 75%-off the cost of their journey for anyone that signs-up for the full school year, our Under 16 Education Season Tickets offer one of the most generous discounts of any ticket scheme in the country."
In the 2022-23 academic year, Northern welcomed around 15,000 student commuters on-board its services every week - but only 3,300 (3,294) of them travelled using one of the heavily discounted Under 16 Education Season Tickets.
Powles added: "By encouraging students to use the train from an early age, we also hope to kickstart a lifelong habit of commuting by rail."
Parents and guardians of children attending those schools and UTCs are encouraged to email [email protected] so that Northern can enrol them into the scheme.