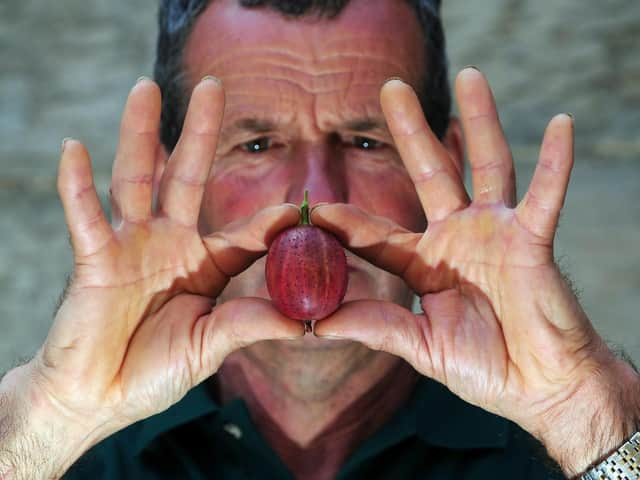 Graham Watson checks out one of his berries.
The show committee reached the inevitable conclusion that the 2020 edition of then oldest gooseberry show in the world has to be cancelled due to the COVID-19 pandemic.
They said: "The safety of our members and visitors is our principle priority and we can see no way to even hold a 'socially distanced' show.
"We are confident that we will be flooded with tales of monster berries robbed of their moment of glory.
"It is amazing how berries that never make it to the show are the largest ever grown.
"All being well we will return in 2021 and in the meantime, we wish all our members, supporters and friends best wishes, stay safe and tend those bushes with all the TLC they richly deserve."
The show would welcome any pictures of the berries that would have been so they can have a display, next year, of the show that would have been.