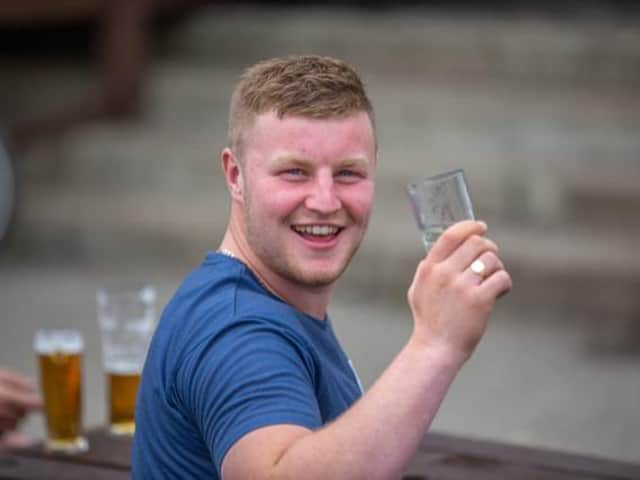 Luke Burton
The Just Giving page was started two days ago and already more than £4,000 has been donated.
It was launched by Luke's parents - Brett Burton and Ann-Marie Taylor - in memory of their son.
The 23-year-old died after his motorbike was involved in a collision with a double decker bus in Stonepit Lane in Filey on Thursday July 16.
Luke loved spending time with his family and friends, especially at Filey Sports Club.
His parents were initially aiming to raise £500 for the restoration of the club.
They said: "In Luke's memory we are raising funds to help with the restoration of the sports club.
"We would like to be able to help with this so it can forever be a focal point of sharing memories of all the good times we have all spent with Luke."