Pantomime is back with a bang this year at Scarborough Spa in the form of Jack And The Beanstalk
This traditional panto is a mix of myrrh, mayhem and misunderstanding as Jack triumphs over the evil Giant Blunderbore.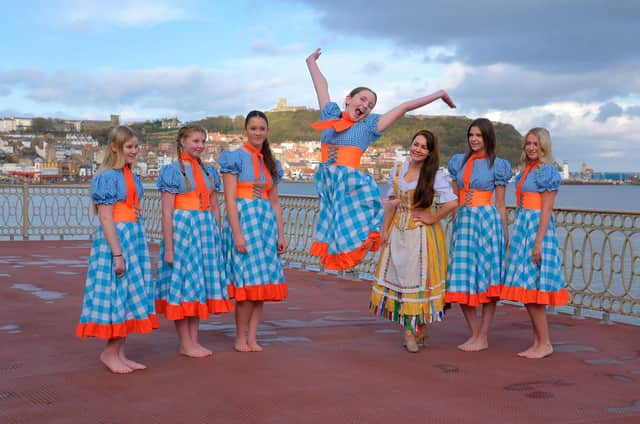 Scarborough Spa are delighted to welcome back Amy Thompson, who will be playing the role of Jill Crumble. She is a regular continuity presenter on Channel 5's Milkshake! and has been at the brand for 13 years.
Alongside Amy, we will be welcoming Frank Simms who will be playing the role of Fleshcreep and is also the director. Frank is an actor, agent and director originally from Nottingham who is delighted to be returning to Jack and The Beanstalk in Scarborough and looks forward to being booed.
Lucy Summers will be playing the role of Jack Trott and has trained in performing arts for seven years, gaining her BA Honours Degree in Musical Theatre at The London College of Music.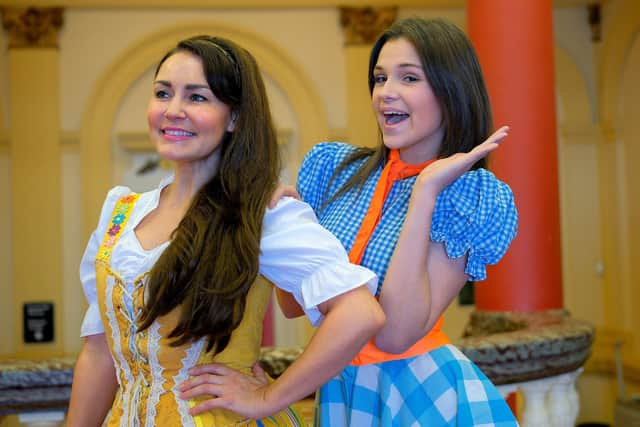 We're also thrilled to announce that Mark Newell will be returning to the Spa this panto season, playing the role of Dame Trott.
Playing the role of King Crumble is Kyle White, who is trained in Music Theatre and Performing Arts at the Jellicoe Theatre in Poole.
Daniel Dean is pleased to be returning to Scarborough, playing the role of Silly Billy, to meet up once again with old friends. Over the years, Daniel has supported many of the country's much loved entertainers including Norman Wisdom, Ken Dodd, Joe Pasquale and Roy Hudd.
Sara Nelson will be playing the role of Fairy Sweet Pea, this will be Sara's second time performing in the Pantomime at Scarborough Spa. Sara has trained professionally at the Guildford School of Acting as a BA Actor Musician and they can't wait to work some Christmas magic for you all over the festive season!
With full supporting cast, glittering costumes and not forgetting the wonderful talents of the children from TLC of Dance, this promises to be an unmissable treat for all the family!
Visit the Scarborough Spa website to see all dates and times of the performances.
Tickets are available to buy via the Spa website or call the Box Office on 01723 376774.