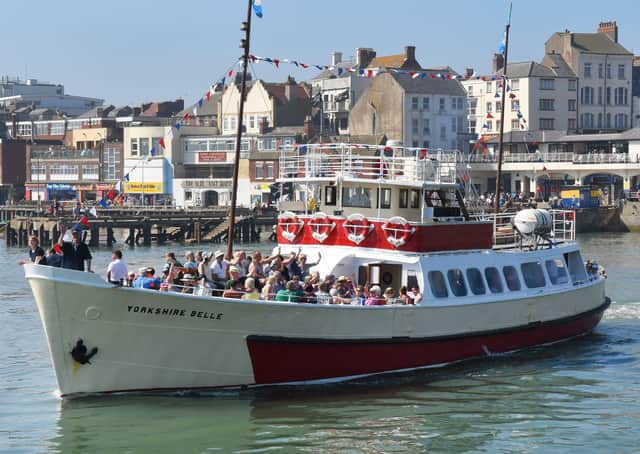 £30,000 is needed to help secure the future of the Yorkshire Belle.
A GoFundMe link has been set up to raise the funds and so far more than £5,000 has been accrued by the appeal.
The pleasure boat has been a fixture in Bridlington harbour since 1947, carrying passengers on trips out to sea.
The vessel takes visitors on one-hour trips to Flamborough Head, as well as extended cruises to the Bempton Bird Sanctuary where tens of thousands of seabirds gather to breed every year.
However, owners decided to suspend sailing this year for the first time in 73 years because of the coronavirus pandemic.
Co-owner Sam Richardson said: "Basically the boat didn't work this year due to covid pandemic.
"We were just about to start our season when the first lockdown happened.
"Then we weren't allowed to work until the beginning of July by which point all of our bookings had been cancelled for the whole season.
"We decided it wouldn't be financially viable to start having missed half the season and with the Covid-19 restrictions cutting our capacity to around a quarter.
"We would have not recouped the money we lost and made enough to keep us going through this winter.
"The boat has to be drydocked every year and surveyed which is quite costly.
"We also didn't think it was the right thing to do, packing people onboard during the pandemic so we made the decision not to operate.
"We've tried to get funding from a few different places. We've tried through the Heritage Lottery, the Covid Recovery Fund and other funds but we have been unsuccessful. The were not applicable to us or they were not available."
A message on the GoFundMe site said: "We're sorry to announce that due to Covid-19 Yorkshire Belle is at risk.
"We are trying everything we can to get the boat back up and running for next year but we need help.
"Anything you can give would be appreciated more than you could ever know."
Visit tinyurl.com/y4999v3n to support the Yorkshire Belle