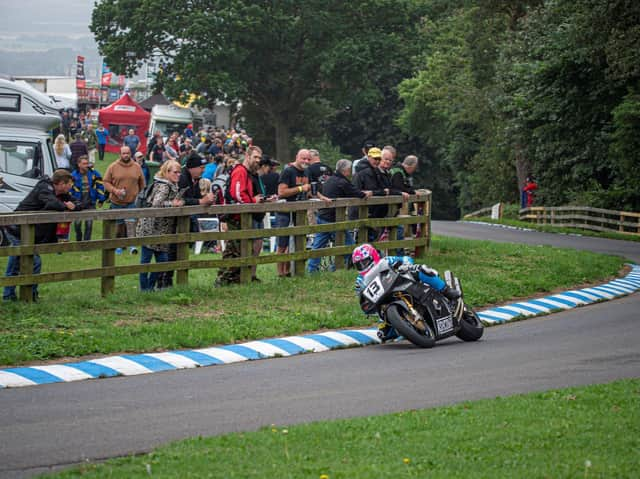 Lee Johnston riding at Oliver's Mount. Picture by John Margetts
Dates for the 2020 events were confirmed last month and the four race weekend's have been announced as:
- Spring Cup - April 18-19
- Northern Festival - June 20-21
Mike Norbury at the mount. Picture by Lee Davies
- Barry Sheene Classic - July 25-26
- Gold Cup - September 12-13
Tickets for the season will go on sale tomorrow (Thursday November 28) at 9am.
With four race weekends planned, a discounted 'Supporters Season Pass' will be available, creating a considerable saving for race fans and securing paddock passes for the year.
Season supporters will get a 2020 Oliver's Mount limited edition pin badge, presentation pack and card, which also enable them to receive 10% off merchandise (but not clothing for 2020).
Children under 16 will be free of charge.
Duke Marketing, operators of the iomtt.com website, will be managing and selling tickets in partnership with the commercial operators of the circuit who enjoyed a successful 2019 as they brought Oliver's Mount back to life.
Eddie Roberts MD at Oliver's Mount said "It's exciting times as we prepare for 2020, on the back of a positive 2019. We've listened to race fans, and for the first time, we can offer an Oliver's Mount Supporters Season Pass, which reduces prices and guarantees tickets. This is just the first stage of exciting plans for 2020."