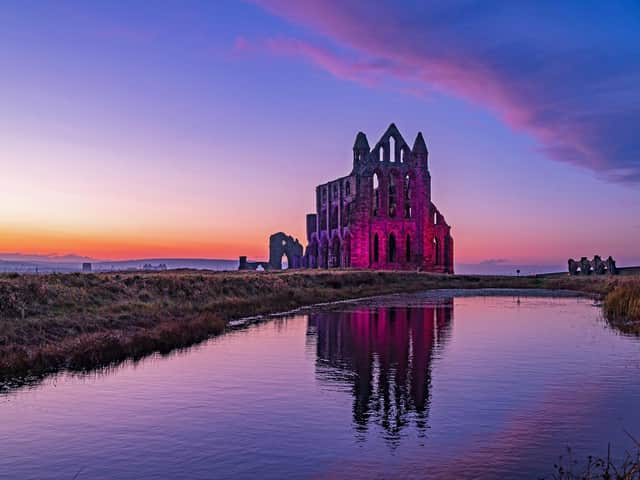 There will be a service at Whitby Abbey this weekend.
Ultra-distance runner Sharon Gayter – who set a new record in 2019 by running the 822 miles between John O'Groats and Land's End in 12 days, 11 hours, 6 minutes and 7 seconds – will set off from St Hilda's Church, Hartlepool, at 4am on Sunday.
Sharon will then be running the route – which links Hartlepool and Whitby – and will arrive at Whitby Abbey in time for a service of reflection at 2.30pm.
Hild – in Latin, Hilda – was the Abbess of both Hartlepool and Whitby in Saxon times and was a significant woman leader.
The launch on International Women's Day 2020, on Sunday, provides a great opportunity to celebrate the contribution women leaders have made to civic, community and religious life.
Most Popular
502 Bad Gateway
Sharon, a lecturer at Teesside University, said: "The Way of St Hild is a fantastic route along a particularly scenic stretch of our coastline and the fact it is also dedicated to such a significant woman makes it even more special.
"I'm very much looking forward to marking International Women's Day 2020 in this way and I can't wait to see people out and about enjoying the route and joining in with the celebrations."
Gill Alexander, Chief Executive of Hartlepool Borough Council, added: "Sharon Gayter is an inspirational woman and we are absolutely delighted she has agreed to join us as we launch The Way of St Hild on International Women's Day.
"We have a number of other events on the day which we hope people will join us for and these include a celebratory service at St Hilda's Church in Hartlepool led by The Rt Revd Sarah Clark, Bishop of Jarrow, and a 4pm service at St Hilda's Church in Whitby led by The Rt Revd Paul Ferguson, Bishop of Whitby."
Led by Hartlepool Borough Council, and made possible thanks to funding from the Rural Payments Agency, the 48-mile Way of St Hild is unique as a long distance walk / run, also supported by augmented reality stations along the route.
To follow the launch day on social media follow #WayOfStHild