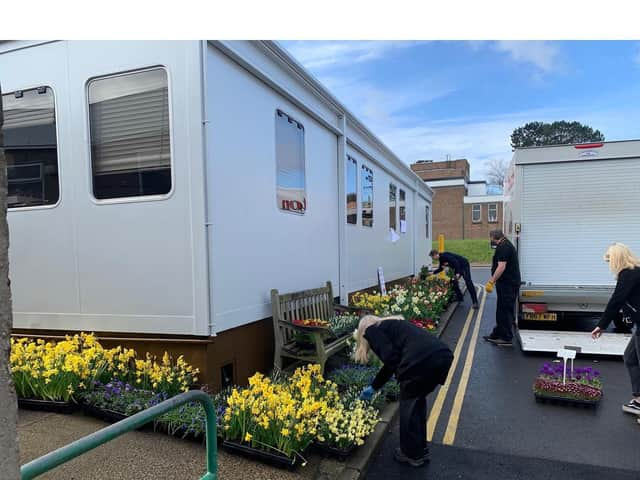 A gift for NHS staff
They delivered a van load of bulbs and other various bedding plants to the site where the estate team is based and spread them and invited workers to choose two each.
"We made sure social distancing protocol was kept and we made sure all members of the NHS team were able to help themselves," said nurseries owner Harry Clark.
"The NHS have always been close to us as a family, and as a family run business, 53 years and counting, we felt like we needed to give something back and support the brilliant work our NHS is doing at the moment."