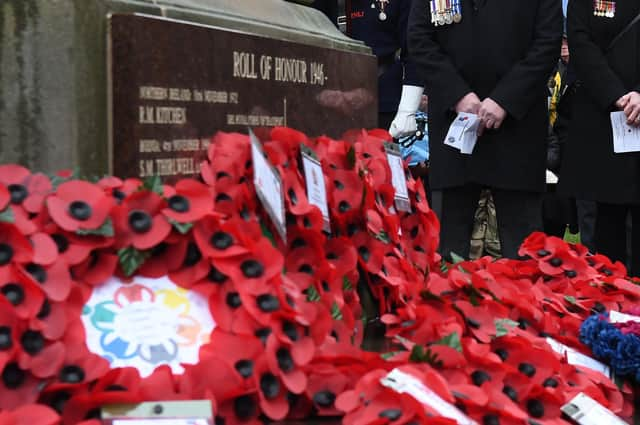 REMEMBRANCE SUNDAY: Bridlington pays its respects to 'The Fallen' during annual parade
Here is a selection of photos from the annual Remembrance Day parade that took place in Bridlington on Sunday, November 12.
Published 14th Nov 2023, 10:18 GMT
Updated 14th Nov 2023, 10:24 GMT
Hundreds of people turned out to remember 'The Fallen' in Bridlington over the weekend with a poignant service held at the War Memorial Gardens.
A parade of hundreds of veterans, service groups and other community organisations was watched by local residents who lined the streets to pay their respects.
Check out the photos below.