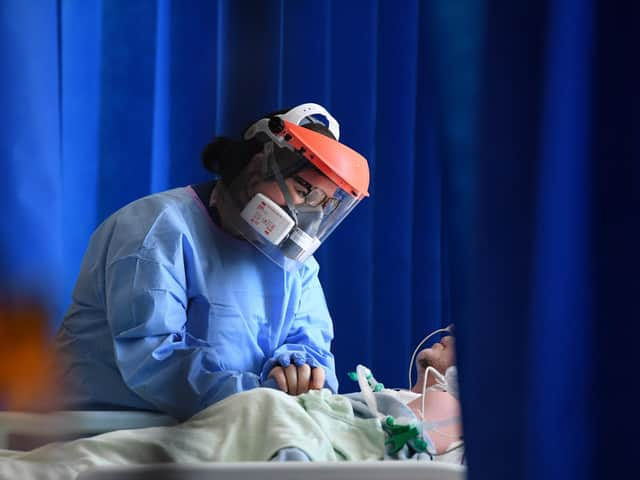 Ramshill and South Cliff has Scarborough's highest Covid-19 death toll
New Office for National Statistics data shows the number of deaths involving Covid-19 split by small areas within local authorities.
Between March and May, 18 people in the area of Ramshill and South Cliff died with the virus – the most in Scarborough's 14 areas.
At the other end of the spectrum, there were two areas where one was recorded over the period.
The ONS data includes deaths for which coronavirus was the underlying cause, or was mentioned on the death certificate as a contributory factor.
The report, which updates figures published in May, shows the wide disparity in the pandemic's impact on different communities.
In ​England, the rate of deaths related to Covid-19 in the most deprived areas was 128.3 per 100,000, more than double that in the most affluent parts of the nation.
Anti-poverty charity the Joseph Rowntree Foundation said the pandemic has laid bare the "stark" health inequalities between neighbourhoods.
Dave Innes, head of economics at the foundation, said: "It is completely unacceptable that someone's life chances are so profoundly affected by where they live.
"[The] statistics must act as a wake-up call – as a society with a strong sense of decency and compassion we can and must do better."
He added it is vital that the Government takes "bold steps" to protect people from being pulled further into poverty as the lockdown is lifted.
In May, 25 deaths in Scarborough were linked to Covid-19, including those registered up to June 6 – equivalent to 16.4 per 100,000 of the population.
It means Scarborough's death rate ranked 16th of 21 lower-tier council areas in Yorkshire and The Humber.
The rate represented a big drop from April, when it stood at 31.8.
This reflected the trend across England as a whole, where the average rate more than halved over the two months, to 20.0 in 100,000.
A government spokeswoman said: "Every death from this disease is a tragedy, but thanks to our health and care workers and the huge efforts of the British people, rates of Covid-19 infections are decreasing over time.
"The Government is working to understand the key drivers of disparities in infection and death rates, and the relationships between the different risk factors.
"We are taking forward the work of Public Health England's recent Disparity Review, which will help us make a real difference to people's lives and protect our communities from the impact of the coronavirus."