Revolutionary hydrotherapy treatment offers a number of benefits for injured pooches in Bridlington
Aldgate Vets in Bridlington are offering specialist hydrotherapy treatment for dogs.
Watch more of our videos on Shots! 
and live on Freeview channel 276
Visit Shots! now
Bridlington Free Press reporter Claudia Bowes visited the practice to see first hand what was involved, shooting a video while following two-year-old Labrador Polly and her owner James Pick through the process.
Miss Bowes said "It was amazing to watch such specialist therapy up close and see how happy Polly was afterwards. I tried to take a video of her smiling and running after her underwater treadmill walk but she was too fast for me to keep up with!"
Mr Pick, Polly's owner said: "Polly has degenerative disease in her shoulders, her elbows and her wrists, and then she has also got early onset arthritis.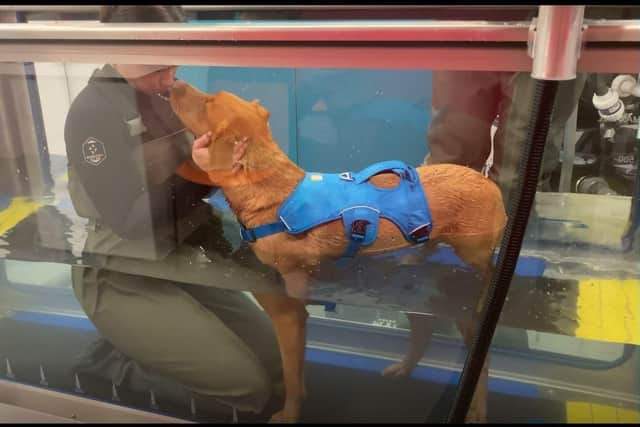 "It has definitely made her more comfortable walking, she can go for longer walks, she is in a lot less pain and she's limping nowhere near as much.
"She is not taking any medication, so the changes in what she is doing is absolutely fantastic.
"Because it (hydrotherapy) is working so well she probably won't have to have the extensive surgery that was first planned."
Eleanor Wilkinson, Canine Hydrotherapist, said: "Hydrotherapy is a great alternative form of treatment for the veterinary profession.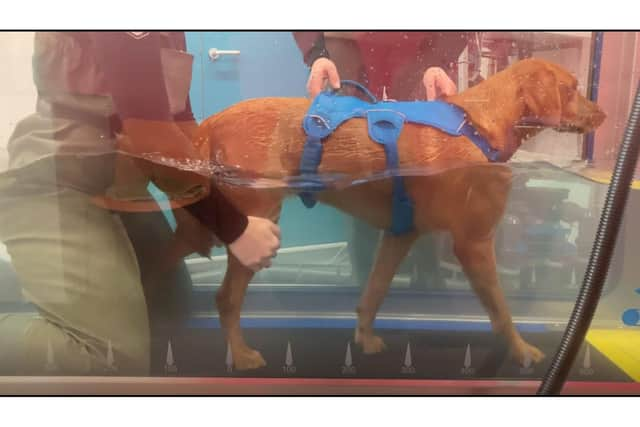 "It's perfect for arthritic patients because it is a nice form of weightless exercise.
We can do fun and fitness swims so it is good as pre-season work for working dogs.
"Polly is one of our young labradors and she is actually doing really well. It is almost to the point where she no longer needs surgery which is really really good.
"Obviously as a young labrador she just wants to be exploring and having fun which she is doing when she is at home- she lives on a farm So she can just run to her heart's content!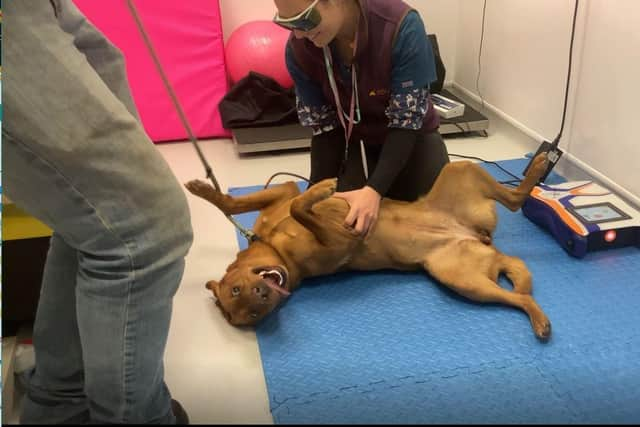 "Obviously the hydrotherapy has meant that she is a lot stronger and feeling more comfortable with her condition. She has a lifelong condition so we just need to manage what she has.