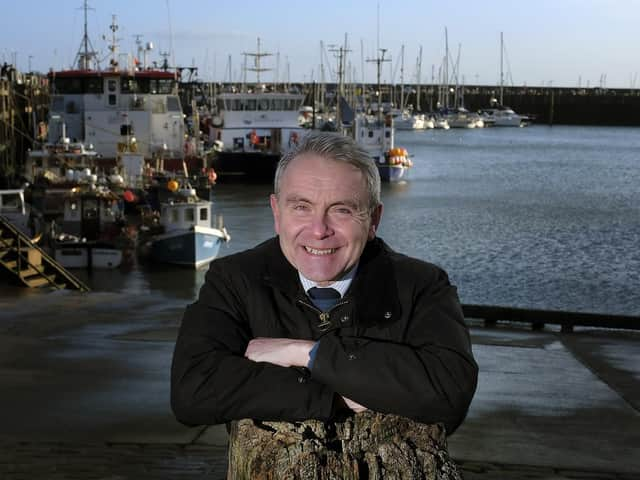 Robert Goodwill MP
Robert Goodwill has voiced his support for the Black Lives Matter movement, but says Captain Cook had no involvement with the slave trade.
"It's ridiculous to remove it," he said.
"His challenge of going to explore places that had never been visited by Europeans before is equivalent to people walking on the moon."
His comments come after tributes to Captain Cook were included in a hit list of statues and other landmarks across the country which was published by a website, Topple The Racists.
The site is calling for debate over whether those statues should be moved into museums and landmarks renamed.
It comes after a statue of slave trader Edward Colston was pulled down and thrown into a river in Bristol during anti-racism protests.
While Whitby's James Cook statue is not on the website's list, a Facebook group has been formed calling for it to be protected.
Mr Goodwill said there is a need for a review of statues to people who were involved in the slave trade but it must be done in a democratic way.
Charles Forgan, one of the management team at Whitby's Captain Cook Memorial Museum, said: "Captain Cook had nothing to do with slavery at all."
He said there were three instances of Māori people being killed shortly after Captain Cook's arrival in New Zealand.
Two of those were classed as self-defence and the third happened as the explorer desperately tried to make contact with the people living there, and he had felt great remorse for what happened.
"Captain Cook admired the skills and the bravery of the people he met," he added.
"I'd be surprised if the people of Whitby would be pleased if we came along and moved the statue and put it in our courtyard."