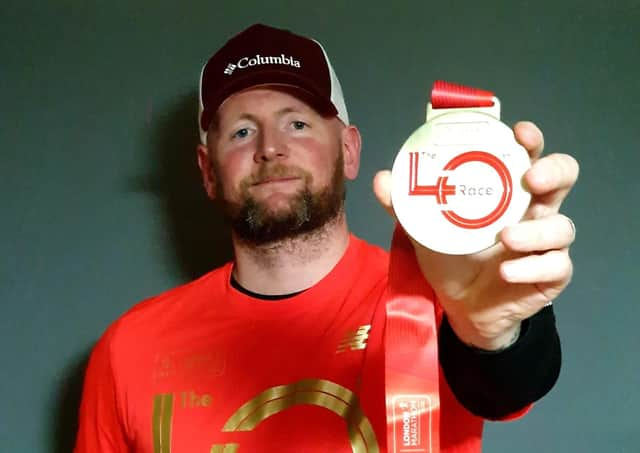 Inspector Kevin Kelly ran the Yorkshire Three Peaks Challenge.
Inspector Kevin Kelly was due to run the London Marathon to bring in funds but the event was cancelled due to the Covid-19 restrictions.
Participants were instead invited to run the London Marathon their own way, joining up to 45,000 runners up and down the UK – and across the world – completing their 26.2 miles however they wished.
Inspector Kelly decided to tackle the gruelling Yorkshire Three Peaks (Pen-y-ghent, Whernside and Ingleborough).
His marathon run across the tough terrain was increased by two miles due to glitches with his tracking app.
Inspector Kelly, who works for the North Yorkshire Police, leads the Rural Task Force for which he is the operation inspector with the responsibility for wildlife crime.
He works closely alongside the RSPCA Inspectorate and has always had a passion for animal welfare and wildlife.
Kevin said "I have been enforcing animal crime for 17 years and we (the police) depend heavily on charities to help us.
"I didn't hesitate to agree to take part and raise some funds on behalf of the Scarborough RSPCA, because any amount I can raise will not only help the branch but also help us in the fight against animal crime."
The RSPCA branch said: "A heartfelt thank you goes to Kevin who not only managed 28 miles over the peaks due to his tracking app glitching but has raised a whopping £3,067 so far.
"His determination, dedication and effort have been truly amazing throughout this time.
"We really can't thank him enough for raising such an amazing amount."