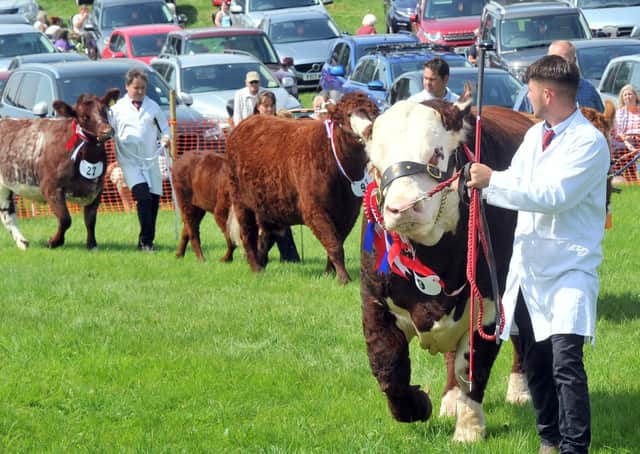 Ryedale Show is due to take place on Tuesday, July 27.
Christine Thompson, secretary of Ryedale Show, said: "Everything depends on the covid regulations and the success of the vaccinations of the public."
Many shows lost tens of thousands of pounds last year because organisers cannot get insurance cover against such events as Covid, she added.
Show organisers are currently working with the local authorities and are striving hard to plan the shows which play a key role in helping the rural economies in Ryedale, North York Moors National Park, and Whitby.
Mrs Thompson said: "It takes nearly a year to plan and stage the shows which are a valuable asset to the rural economy."
Ryedale Show,which is due to be held at Welburn Park, Kirkbymoorside on July 27, attracts some 15,000 people and is recognised as one of the country's top three one day shows and has top award winning livestock which will have been seen at the Great Yorkshire Show, the biggest in England, between July 13 and 15.
Malton Show, staged at Scampston Park, will be on June 27 while Thornton-le-Dale's event is on August 4.
Other dates are Duncombe Park Country Fair (May 25, Hinderwell (August 6), Danby (August 11), Egton (August 25), Rosedale, (August 21), Bilsdale (August 28), Farndale (August 30), and Castleton, (September 11).