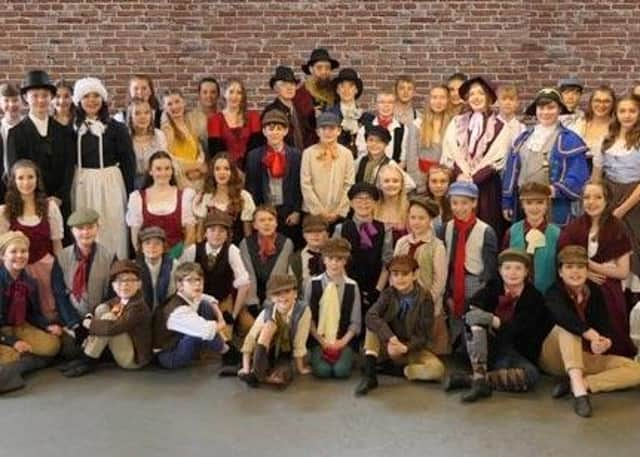 Ryedale Youth Theatre's cast of Oliver! which is billed to take place in March.
The group is looking for a permanent rental unit of approximately 600sq ft around the Malton/Rillington area so it can store everything in one easily accessible place.
This would allow the group to hire out costumes and props to other Youth Theatres and schools.
In 2006, RYT was thrilled to be successful with its grant application to create a store for hundreds of costumes made by its wardrobe mistress Yvonne Young from the previous 15 years.
However, that was 14 years ago and since then hundreds of costumes from other youth theatre annual Easter musical productions have been amassed – and now the group has run out of space.
Barbara Wood, chairman of RYT, said "For the past 20 years or more the parents of two ex RYT Members have very kindly and generously allowed RYT to use their barn to build and store props and scenery for their annual Easter productions, including last year's Chitty Chitty Bang Bang car!
"However, the family is unable to continue providing this facility and RYT therefore needs to find alternative storage facilities as soon as possible.
"If anyone can help or knows of anywhere or has storage facilities that might be suitable for us to rent, please can you contact us via our website www.ryedaleyouththeatre.co.uk and provide cost, size and availability details."