Saint Catherine's launches Christmas appeal for 2023 – and how you can help by attending two free events
Saint Catherine's has launched its Christmas appeal for 2023, featuring two marquee events, their Christmas Light Switch On and Christmas Extravaganza.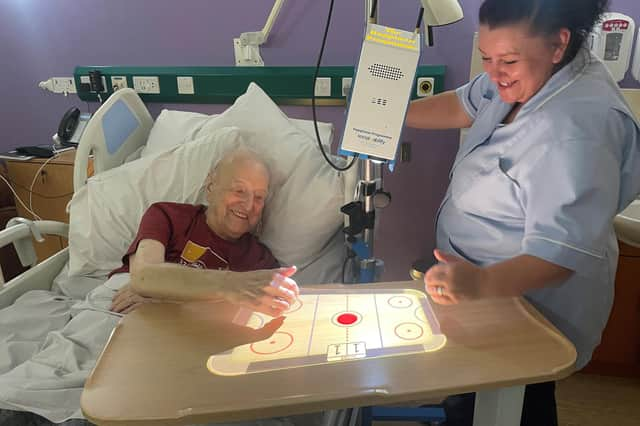 The free-to-attend events will be held over the first weekend of December at the main hospice site on Throxenby Lane.
On Friday, December 1, from 5-7pm, the Christmas lights will be switched on with storytelling from Joe Coates, carols from The Staxton Singers, a selection of stalls and the chance to have Supper With Santa.
On Saturday, December 2, from 10am–3pm, Saint Catherine's will host a Christmas Extravaganza with over 50 stalls and entertainment.
There will be a huge variety of things to do on the day, with everything from Santa's grotto and live animals to food and drink, choir performances and even appearances from some of Christmas' most-loved characters.
George 'Doug' Shaw, who features in the hospice's Christmas Appeal, was a patient at Saint Catherine's earlier this year for treatment on his rectal cancer.
He said: "I was admitted to Saint Catherine's in May this year to help with the management of my rectal cancer.
"I was in the care of the wonderful team there before I was able to go to St Bernadette's Nursing Home.
"I cannot thank all of the team at Saint Catherine's enough for the incredible care I received while I was in their hands.
"It was a pleasure to be in their care and I made genuine friends while I was there."