Scarborough and Filey mental health charities launch music therapy for eating disorders
Residents in Scarborough, Hunmanby and Filey who struggle with an eating disorder or a difficult relationship with food will have access to a brand-new Music Therapy programme.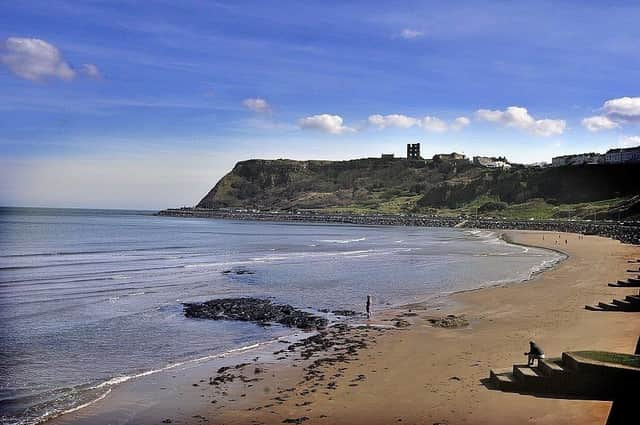 The service is being piloted in partnership between Scarborough Whitby and Ryedale Mind and The North Yorkshire Music Therapy Centre, thanks to funding from the Community Mental Health Transformation Programme which is a national programme aimed at increasing support for people with more complex emotional and mental health needs.
An eating problem is any relationship with food that is difficult and impacting quality of life. An eating disorder is a medical diagnosis based on eating patterns and includes medical tests on weight, blood and body mass index.
Most services are currently limited to people with a diagnosis, but the new service is there to support anyone who feels they have a difficult relationship with food that is impacting on their mental health and quality of life.
Eating problems and disorders are not just about food. They can be about painful feelings that people may find hard to express, face or resolve.
Research increasingly shows that Music Therapy is not only effective in tackling some of the immediate symptoms but supports people to explore the root causes and result in reduce anxiety, increased body acceptance and improved emotional resilience.
Music therapy sessions will involve a range of different approaches guided by a music therapist including listening to music, making music and playing instruments, talking through or composing song lyrics, moving to music as well as talking with the therapist. No prior music ability is needed.
Sophie Hall, CEO of Scarborough Whitby and Ryedale Mind said, "We are incredibly excited to offer this service in our area, especially as therapeutic treatment options for eating disorders and eating problems are very limited.
"We're delighted to be working with North Yorkshire Music Therapy Centre and similar to art therapy, we've seen first-hand the incredible benefits of music therapy for people struggling to manage complex emotions or mental ill health."
Sessions are current being offered on Wednesday mornings in central Scarborough and there is a limited number of places available from now until March 2024.
SWR Mind and North Yorkshire Music Therapy Centre have over 90 years of collective experience supporting hundreds of people each year to improve mental health and wellbeing. Funded almost entirely by charity grants and donations, both organisations are always in need of fundraisers, corporate partners and volunteers.