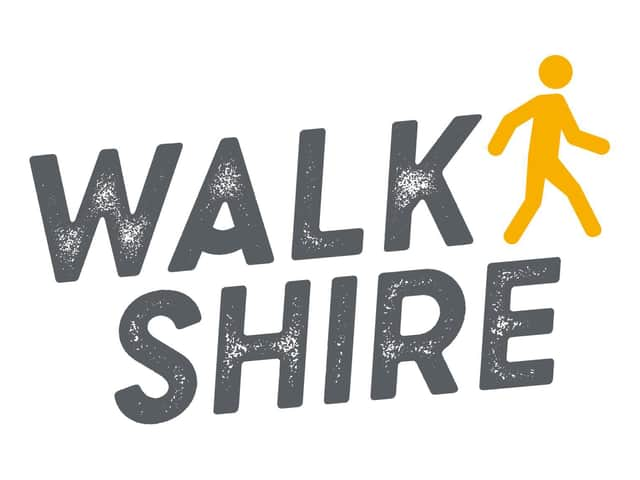 Welcome to Walkshire is raising money for Yorkshire Cancer Research.
In place of this year's Tour de Yorkshire, which has been postponed because of the pandemic, Welcome to Yorkshire has teamed up with Yorkshire Cancer Research to create Welcome to Walkshire.
The event, taking place all this month, invites people to walk, cycle, run or push whatever distance they choose in return for sponsorship.
Money raised will go to funding the vital work done by charity Yorkshire Cancer Research.
Many have already signed up to take part, including a host of celebrities who will be revealed throughout the month, and fundraising has already reached more than half of the organisers' £50,000 target.
Dr Kathryn Scott, Chief Executive at Yorkshire Cancer Research, said: "We're blown away by the incredible support we've seen so far for Tour de Walkshire.
"We've heard so many poignant reasons why people are taking part, either for themselves or on behalf of friends and family who are having cancer treatment right now.
"This amazing team of fundraisers is already well on the way to achieving the charity's fundraising target, which will save many lives in Yorkshire through preventing cancer, improving early diagnosis and bringing world-class treatment to the region.
"We just want to take this opportunity to say a massive thank you to all those taking part on behalf of everyone affected by cancer in Yorkshire."
Welcome to Yorkshire Chief Executive James Mason added: "The more people who sign up, get involved and sponsor teams and individuals, will help us reach the £50,000. target. Who knows, we may even raise more, which would be amazing."