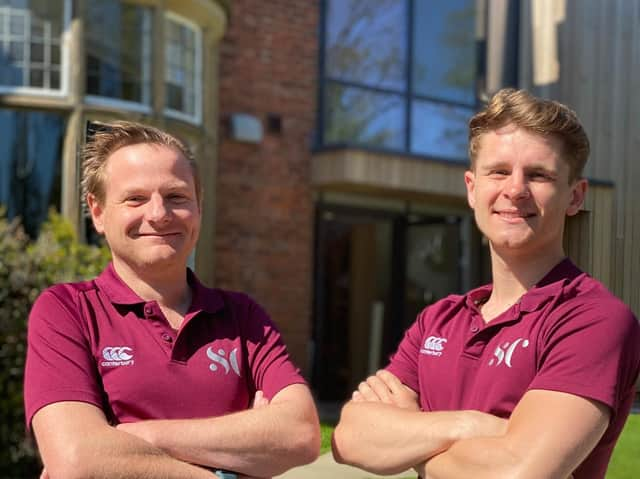 Mike Jackson and Lewis Cowlishaw
Head of economics and triathlete Mike Jackson and PE teacher Lewis Cowlishaw will be doing laps of the international boarding school until they have run 26 miles on Friday.
They have already raced more than £1,170 for the cause and hope to exceed that as pledges have been coming in.
Age UK is close to their hearts as both men have grandparents in their 80s and 90s and who are in lockdown.
"There has been a huge increase in demand for its services in these times," said Mike who is house master.
There are eight pupils from across the world in lockdown at the international boarding school. Mike and Lewis have been taking fitness classes, running and circuit training with the students..