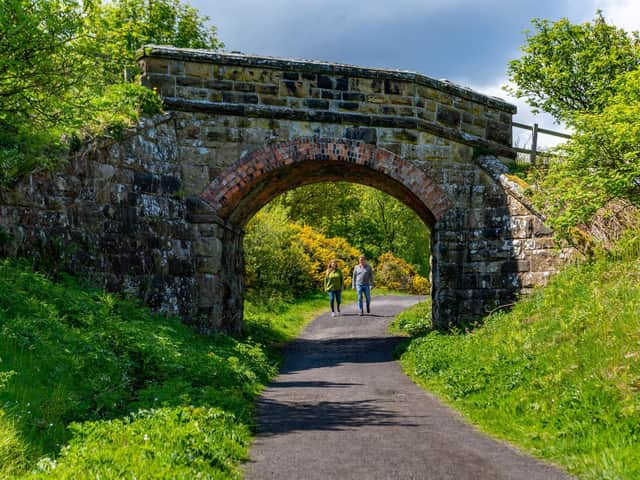 The Yorkshire Coast, North York Moors and Ryedale are to be promoted in two international shows.
The team will be targeting thousands of potential visitors through UK and overseas travel operators and tourism organisations at 'Destinations: The Holiday and Travel Show', in Event City, Manchester between 16 and 19 January and at Olympia, London between January 30 and February 2. It is expected that the two shows will be attended by an average of 80,000 people.
The council's tourism team, which will be joined by representatives from Ryedale District Council, will use promotional literature, including the 2020 Holiday Guide and Attractions and Events Guide, exhibition displays and in depth knowledge to promote the areas' extensive and high quality tourism offering.
Janet Deacon, Scarborough Borough Council Tourism and Corporate Marketing Manager and Welcome to Yorkshire Area Director said: "We will be one of around 600 brands, tour operators and tourist boards in attendance, covering all types of travel to every part of the world. The shows therefore represent two unmissable opportunities to promote our wonderful areas to a global audience, with the aim of attracting more visitors from around the UK and overseas to the Yorkshire Coast, North York Moors and Ryedale."
The areas will also be represented at the Fiets and Wandelbeurs (Bicycle and Walking Fair) in Utrecht, Holland between February 28 and March 1 and Ghent, Belgium between February 14 and 16.
Scarborough Borough Council's tourism team's promotional activity for 2020 includes the distribution of 75,000 copies of the 2020 Holiday Guide, 20,000 of which will be inserted
into the February and March issues of lifestyle publication, Yorkshire Life.
Around 175,000 copies of a 36-page Attractions and Events Guide for the area have also been produced, an increase of 25,000 copies since 2019.
Both publications will available to pick up at tourist information points, various public and private premises throughout the region and at forthcoming literature exchange days, which are due to take place at Eden Camp and Scarborough Fair Collection.