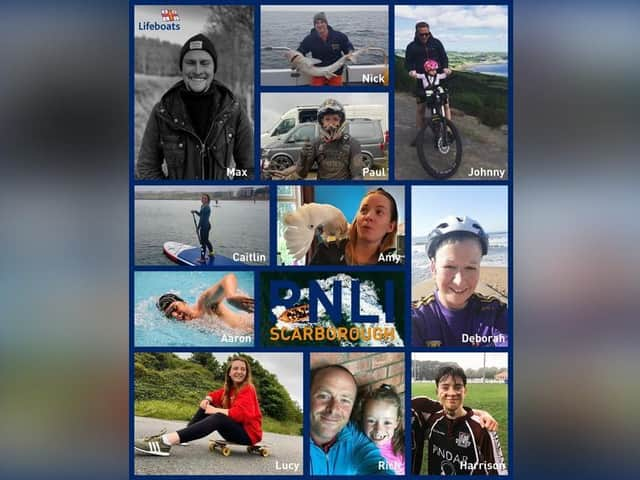 The new Scarborough Lifeboat crew members
All from Scarborough the new crew members come from many different walks of life, including a teacher, surfing instructor, electrician, dementia advisor, civil servant, train driver, signal operators and fishing boat skipper.
They all have one thing in common - they want to help to save lives at sea.
Although the 11 new recruits have joined at a difficult time because of the pandemic, each has taken to station life easily and they are all progressing through training.
They join an existing crew of over 30 boat and shore crew, led by Station Coxswain Lee Marton.
"Everyone here at the station welcomes all 11 onboard!" he said.
"It's great to see so much enthusiasm for the charity here in Scarborough. They've all brought a lot of new energy with them which is just what the station needs as lockdowns begin to ease and we start to return to a more normal routine.
"We look forward to getting to know them all in time and we thank them for becoming RNLI volunteers."
The new crew are Aaron Yeoman, Amy Pywell, Caitlin Flash, Deborah Senior, Harrison Sheader, Jonathan Hayes, Lucy Collins, Max Thompson, Nick Gough, Paul Dixon and Rich Davis
"I moved back to Scarborough and joined the crew in December 2020," said new crew member Lucy Collins.
"I've wanted to be on the crew from about 16! The idea of being there for people in an emergency and being able to make an active difference was always something that drew me in.
"The crew already feels like a family, everyone is there for you to help you progress and it's brilliant to be a part of.
"I feel honoured to be able to make a difference with the RNLI and I'm looking forward to doing everything I can to have a positive impact on saving lives at sea!"