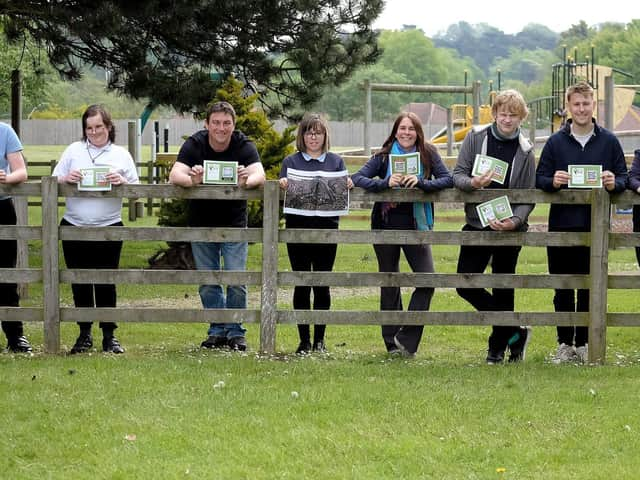 Staff members Darren Squire, Jodie Wood and Tom Venner with the pupils who created the nature trail.
The pupils created the trail as part of the 'Community and Environment' module of their vocational qualifications, which required them to get involved in doing something to improve their local community.
Teacher, Jodie Wood, who led the project said: "It has been very difficult for the children to complete this module during the pandemic with all of the restrictions that have been in place, so we needed to come up with something a little different, so looked into the natural environment.
"We took the students to Peasholm Park and started to think about how we could enhance the experience of the park for visitors.
"We decided on a nature trail, so we got permission from the council, and they made a start on creating fact files and QR codes.
"The students decided on where to place the codes and what colours to make them, they have even put together a virtual map on google."
The codes can be found in the park from Thursday 26th May – Monday 7th June. Vistors to the park just need to scan the code to read the fact files and find out more about the nature in the park.
Ms Wood said: "The students are really excited to see how many visits we get, the codes are trackable which means we will be able to analyse the data to find out which was the busiest day, or most popular area in the park. It is a very integrated way of learning."
For people who may not be able to visit the park, the nature trail is also virtual and can be accessed by clicking the following link in Google Maps