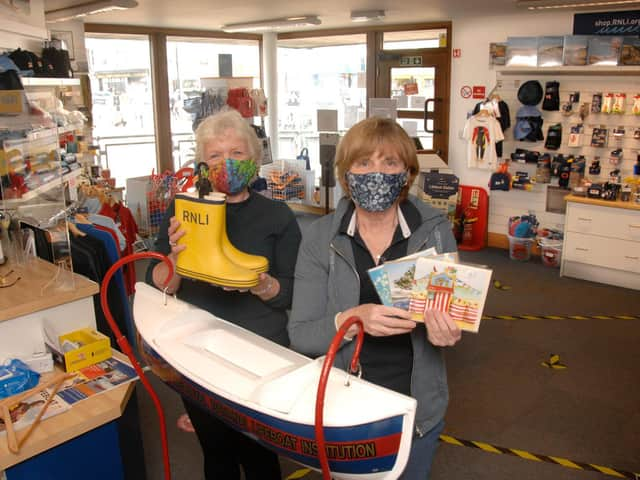 Lifeboat shop volunteers, Angela Bamford (left) and Hazel Kynaston.
Volunteers Angela and Hazel are looking forward to welcoming people back into the shop.
Among the many items for sale are greetings cards, teddies, wellies, T-shirts and tops, toys, tea, pickle, marmalade, lifeboat mugs, jigsaws, buckets and spades, bags and tide-timetable books. Christmas cards are selling at half-price.
The shop opening hours are 10am-4pm Monday, Tuesday, Thursday and Saturday; and 10am-1pm Wednesday.