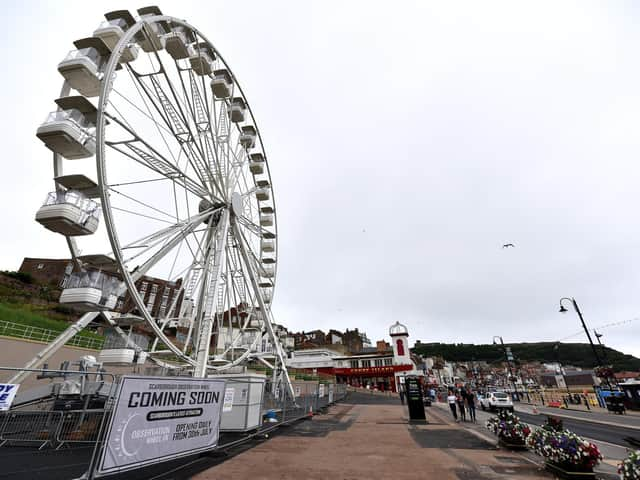 Observation wheel
Observation Wheel UK, which ran the 32-metre high wheel operated on the site throughout the summer season in 2019, should have been operating the attraction from April before the coronavirus lockdown came into force.
The wheel is now up and running and today Scarborough Council's planning committee approved an application that will allow it to remain on the site until October 31, extending the season to make up for the time missed.
The operator was also given permission to use the wheel from April 1 until October 31 in both 2021 and 2022.
The wheel is the same one as used last year, capable of carrying a maximum of 144 passengers with six people seated in each of its 24 enclosed gondolas.
New for 2020 is Captain Jack's Adventure Golf, an 18-hole family golf course, positioned directly adjacent to the observation wheel.
The committee voted to allow the golf course to remain on-site all year round.
Speaking to the Local Democracy Reporting Service last month Observation Wheel UK director Michael Wallis said it was able to operate on the site within the social distancing guidelines.
He said: "We can operate the wheel within the guidelines as it is just one family to pod so there is no risk there, there will be distancing and we can rotate the pods in and out of use as we need them throughout the day."
If a scheme for the theatre site comes forward, councillors were told, then the lease with the company could be terminated by the council.
The plans were approved unanimously.
Carl Gavaghan , Local Democracy Reporting Service