Scarborough Sparkle on rail operator Northern's 'Christmas List' with £2 tickets
Northern has put four pop-up markets across Yorkshire, including Scarborough's, on its 'Christmas List' with a special £2 advance ticket to encourage more people to visit.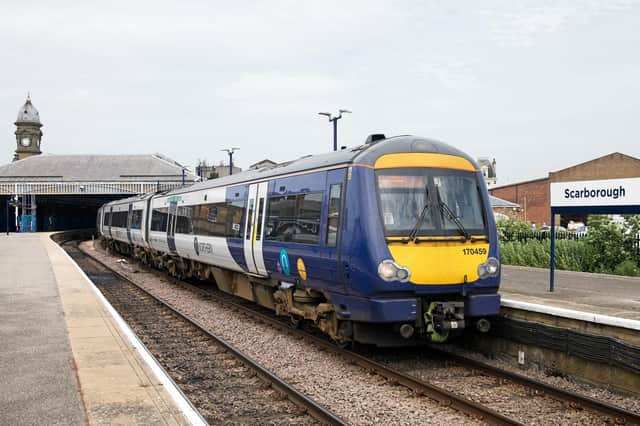 The train operator has singled out 'Scarborough Sparkle' as an alternative to the well-established city centre markets on offer across the North of England.
The special £2 tickets, which are available to children for just £1, will be available in each direction on:
Services between Hull and Scarborough from Friday 24 - Sunday 26 November in support of Scarborough Sparkle
For a full list of Christmas Markets taking place across Yorkshire, visit: Christmas Markets in Yorkshire 2023 (daysoutyorkshire.com)
Mark Powles, commercial and customer director at Northern, said: "We know some of the big cities across our network can get pretty crowded this time of year, so we wanted to do something to encourage people to try an alternative location instead.
"Christmas Markets make a huge contribution to the winter economy of local towns and we hope these special £2 tickets encourage more people to 'go do their thing'."
The train operator has also singled out 'Knaresborough Christmas Market Weekend', the 'Made in East Yorkshire Markets' and the 'Real Food Ilkley Christmas Markets'.
The £2 tickets are only available on Northern services and must be bought three days in advance of travel from the Northern website or app.
For anyone unable to buy their tickets online, they can do so via telephone on 0344 811 5111.
Northern is the second largest train operator in the UK, with 2,500 services a day to more than 500 stations across the North of England.