Scarborough's Rainbow Centre celebrates 26 years of helping the vulnerable and those in crisis
The Rainbow Centre will hold an open day this Saturday (October 7) to celebrate 26 years of helping those in need in Scarborough.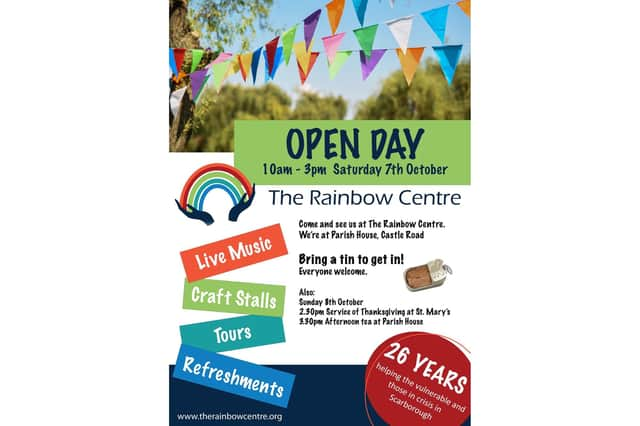 The event will be opened by the Charter Mayor of Scarborough John Ritchie at 10am with music afterwards from the community choir.
There is no entrance fee, however visitors are being encouraged to 'Bring a tin to get in!' and bring with them a can of meat or soup to donate.
Throughout the day there will be tours of the building, music, craft stalls, clients speakers and tea and biscuits being served.
The event is scheduled to end at 3pm.
On Sunday, October 8, a service of thanksgiving will take place at St. Mary's Church at 2.30pm.
It will be conducted by John Wells and hear from clients, people who were there at the start of the Rainbow Centre and new CEO Jo Laking's vision for the future.
A 'pay what you feel' afternoon tea wil follow at Parish House at 3.30pm.