Scarborough's Veterans group displays plastic poppies in memory of Alistair Gallie
A Veteran's group in Scarbrough has made poppies from plastic bottles in memory of the man who started the project.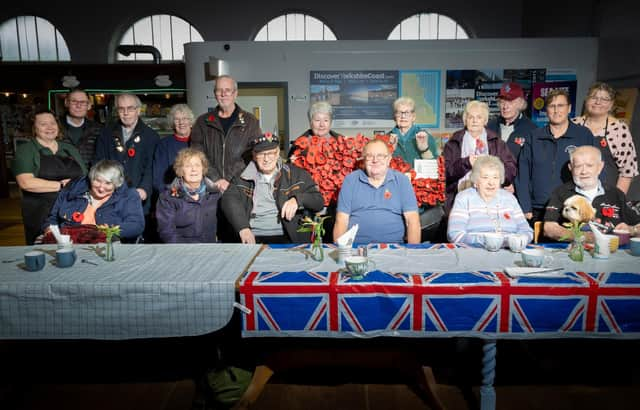 Last year, Carer's Plus Veteran's Group had poppies on display inside Scarborough Market Hall, for Armistice Day and Rememberance Sunday.
It sparked one man to have the idea for the 2023 display to be "bigger and better".
Alistair Gallie, the husband of Dorree Gallie, a Naval Veteran, began collecting plastic bottles and cutting them into petal sized pieces for this year's Rememberance services.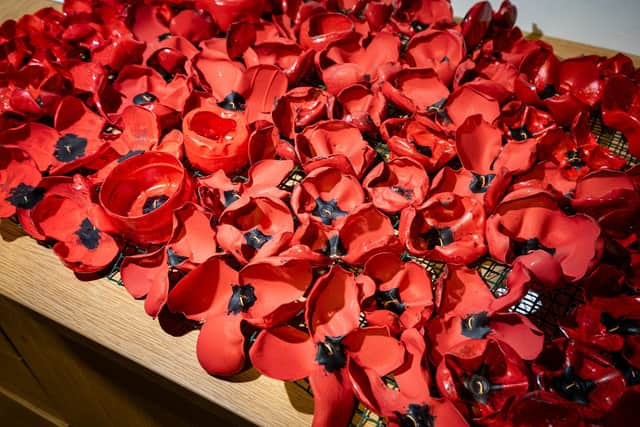 Alistair was diagnosed with cancer in July of this year and very sadly passed away on Wednesday, Ocotber 4, just a month short of his 84th birthday.
The poppies were created from the bottles he had saved by the rest of the Veterans in the group, and put on display in the market with a note dedicating them to our good friend Alistair Gallie.
Alison Cartwright, Carer Engagement Adviser (Veterans) and Team Leader at Carer's Plus, said: "My job to work with Veterans is a privilege and a pleasure and this was a fitting tribute to a wonderful man."
The poppy display came down on Monday in accordance with Royal British Legion Guidelines.