Sewerby Hall and Gardens zoo placed in the spotlight on TV show this week
A popular attraction along the East Coast is set to feature in a TV programme later this week.
Monday, 8th March 2021, 2:07 pm
Updated
Monday, 8th March 2021, 2:12 pm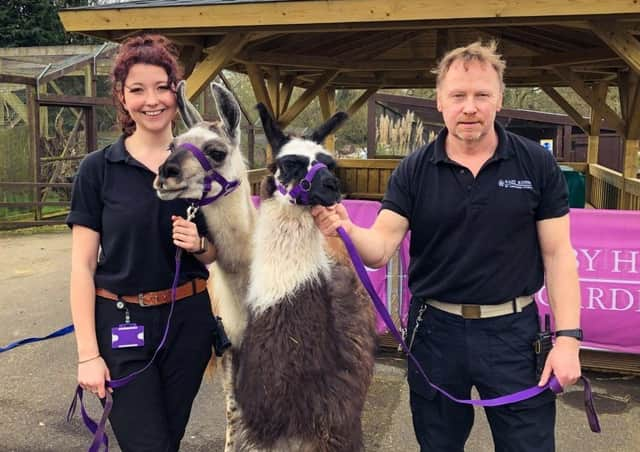 Llamas Willow and Lisa Marie are pictured with with Sewerby Zoo staff members.
Channel 5 show 'This Week on the Farm' will showcase the zoo at Sewerby Hall and Gardens in an episode due to be transmitted on Thursday (March 11).
The series is based at Cannon Hall Farm in Barnsley and is presented by Helen Skelton and Jules Hudson.
The farm has strong links with the zoo at Sewerby Hall and Gardens, and the programme will include the arrival of a llama from the farm which is being transferred to the zoo to start a new life.
In normal times, Cannon Hall Farm is an award-winning attraction sitting in the Pennine foothills.
It was established in 1989, and at the time, the team at the fledgling attraction contacted John Pickering, now head zookeeper at Sewerby Hall and Gardens, for advice.
This followed a family holiday in the area.
Mr Pickering said: "I am pleased to say that I have been able to stay in close touch with our friends at Cannon Hall Farm ever since they opened, and indeed just before!
"I am delighted that our zoo can now take delivery of a llama, which will be a great addition to our animal family here at Sewerby Hall and Gardens.
"And of course it's great that people will get to see its arrival on television, as we await the reopening of the zoo!
"We had a fantastic day with the television crew and enjoyed welcoming our newest arrival."
This Week on the Farm will air at 8pm on Thursday.