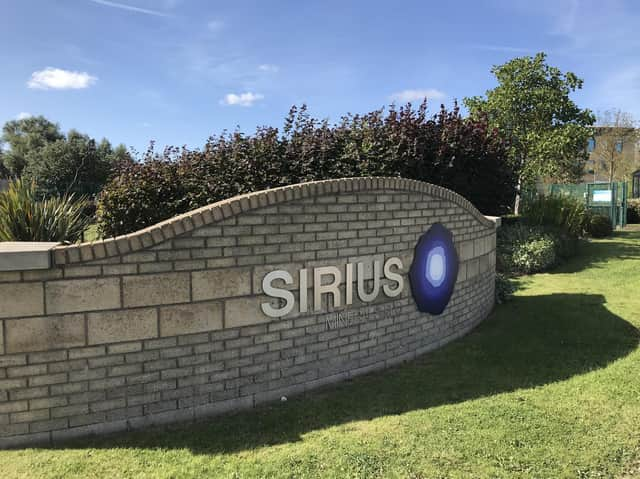 Sirius Minerals has announced it could be taken over.
Global mining company Anglo American has today confirmed it is "in advanced discussions" with Sirius in relation to a possible offer at a value of 5.5 pence per share.
The proposal would value the entire issued share capital of Sirius at approximately £386 million. However, Anglo American has reserved the right to amend the offer or make one "at any time on less favourable terms".
In its announcement, Sirius said it is prepared to recommend the offer at the price set out if it can secure "satisfactory assurances" in regards to employees and other stakeholder interests.
The future of Sirius Minerals, who own Woodsmith Mine near Whitby, was thrown into doubt in September last year after it failed to secure the cash it needs to fund the next stage of construction. A strategic review was launched to identify alternative funding sources before the current cash resources run out in March.
A number of workers have since been let go as the company was forced to slow down operations at Woodsmith Mine.
Anglo American said it has identified Sirius' project as being of potential interest some time ago, "given the quality of the underlying asset in terms of scale, resource life, operating cost profile and the nature and quality of its product."
It added: "The project has the potential to fit well with Anglo American's established strategy of focusing on world-class assets, particularly in the context of Anglo American's portfolio trajectory towards later cycle products that support a fast-growing global population and a cleaner, greener, more sustainable world.
"Anglo American believes that the possible offer could provide certainty to Sirius' shareholders, whilst Anglo American brings the financial, technical and marketing resources and capabilities to progress the Project over time. This should also be in the interests of Sirius' broader stakeholders including employees and customers."
Anglo American is required to announce whether it intends to make an offer by 5pm on February 5.