Sirius Minerals: a timeline of key events from the first mining proposals in 2011 to Anglo American's takeover offer
A lot has happened since Sirius Minerals began to explore the option of mining in North Yorkshire back in 2011.
Thursday, 23rd January 2020, 4:57 pm
Updated
Thursday, 23rd January 2020, 4:58 pm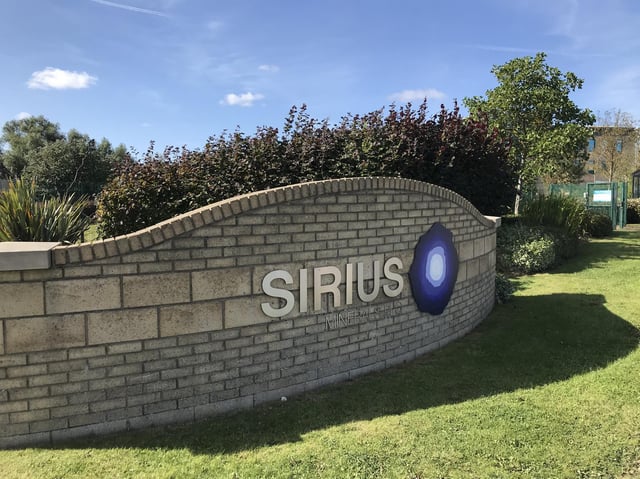 Sirius Minerals: a timeline of events.
Here's a recap of all the key events.
Start 2011 - First proposals for the mining operation announced.
September 2012 - Sneaton location revealed.
August 2013 - Sirius secures £25 million to help fund the company through lengthy planning permission delays from New York-based firm Institutional Investor.
February 2014 - Firm scraps controversial pipeline system to transport polyhalite in favour of 350m deep tunnel.
March 2014 - Raises £43 million in capital through share placing.
October 2014 - Revised plans submitted to national park authority and Redcar and Cleveland Borough Council after months of delays.
May 2015 - £15 million raised through share placing.
June 2015 - North Yorks Moors National Park Authority approves by one vote.
October 2015 - Formal planning permission granted by North Yorks Moors National Park Authority.
July 2016 - Government approves harbour facilities on Teesside.
August 2016 - Sirius' shares peak at 45p.
October 2016 - Gina Rinehart, Australia's richest woman, invests £245 million.
November 2016 - Launches £1 billion funding plan made of stage one and stage two financing. For stage one - issues £400 million new shares and £350 convertible bonds.
February 2017 - Andrew Percy MP unveils name of mine - Woodsmith.
March 2017 - Sirius signs deal to move headquarters to Skipton building.
April 2017 - Completes move to London Stock Exchange's main market.
May 2017 - Construction begins at Woodsmith mine: Promoted to FTSE 250.
December 2017 - Completes purchase of harbour facility in Redcar.
June 2018 - Work on tunnel begins.
Feb 2019 - First 1,800 tonne tunnel boring machine arrives.
April 2019 - Tunnel boring machines launches: Sirius launches $3.8 billion fundraiser as part of stage two financing to unlock $2.5 billion revolving credit facility offered by US investment bank JP Morgan.
July 2019 - Announces bond issue for August.
August 2019 - Postpone £410million bond offering due to tough market conditions.
September 2019 - Slow Woodsmith mine construction after shelving plans for bond offering due to "global market conditions", the "ongoing uncertainty surrounding Brexit" and the current political climate.
October 2019 - A petition to ask the Government to intervene is launched.
November 2019 - Sirius starts looking for a strategic investor. Government says interactions with Sirius are "commercially confidential".
January 2019 - Anglo American makes offer to take over Sirius Minerals for 5.5p per share.