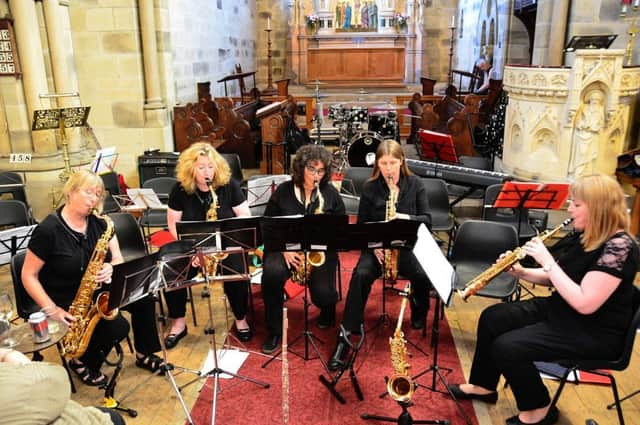 Sweet Harmony
St. Matthews church in Grosmont was the setting for a fabulous evening of music last Saturday July 9.
The audience enjoyed a picnic in the pews whilst being entertained by the wonderful Esk Valley Concert Band and Whitby Jazz Collective, both led by Bob Butterfield.
Also featured was a new saxophone ensemble, Sweet Harmony, who delighted the crowd with their mellow sounds.
The event raised almost £400 towards church funds.