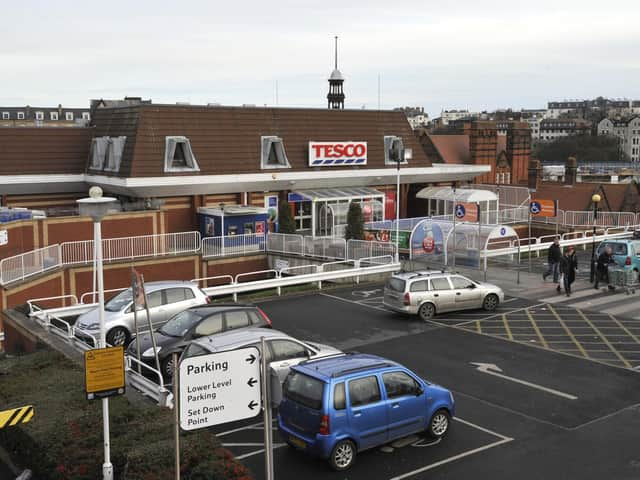 Tesco in Scarborough
The supermarket giant said it was not able to meet demand as more shoppers stay at home, despite the fact it has increased its online grocery shopping capacity by more than 20 per cent
It said in the first weeks of the virus, there was "significant panic buying", with sales up almost a third.
Tesco said that had now subsided with food stocks "returning to normal".
"Between 85 per cent and 90 per cent of all food bought will require a visit to a store and here significant changes to the store environment have been implemented to maximise safety for colleagues and customers," chief executive Dave Lewis said.
Mr Lewis said that during its peak week of stockpiling, Tesco sold:
3.1 million containers of liquid soap, an increase of 363 per cent
6 million tins of beans, more than double the usual amount
3.3 million tins of tomatoes, up 115 per cent compared to a typical week
3.6 million packets of toilet roll, an increase of 7 per cent
In contrast, he said sales of clothing and fuel both fell by 70 per cent.
The chain said it would continue trying to "prioritise home delivery for the most vulnerable in society".
Mr Lewis said that Tesco normally operates 660,000 home delivery slots but it is now running around 805,000.
He said that last Friday night, the government gave Tesco a list of 110,000 names of people it classed as vulnerable. The supermarket has contacted these people and offered them slots.