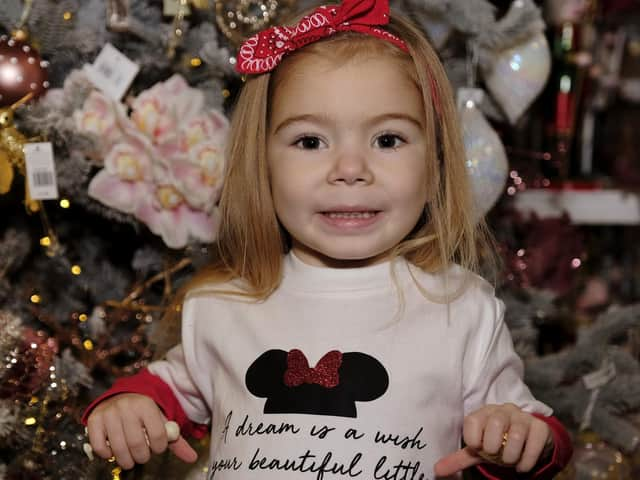 Brave Thalia passed away on Monday.
Five-year-old Thalia-Beau Wright was awaiting a heart transplant after being diagnosed with Restrictive Cardiomyopathy.
Her family have announced on a Facebook page dedicated to their courageous little girl that she passed away yesterday.
They posted: "You are and will always be the best thing that ever happened to us. How will we ever live without your beautiful heart and soul?
"How will the world still turn without you in it? How will there be light without your smile?
"Nearly six blissful years of you here in our arms. And a lifetime ahead with you in our hearts.
"We can't even live a day without you. Our family will forever be broken but we will live in this heartache knowing how blessed we were to call you ours.
"Sleep tight our precious princess .The best in the land. We love you more than anything in the world."
The Scarborough News, which has reported on Thalia's family's tireless campaigning to raise awareness of the need for organ and heart donations, has contacted her family and hopes to run a full tribute soon.
An online fundraiser has been launched, collecting for Thalia's funeral. To donate, visit HERE.