The Duke of Edinburgh's Award - almost 700 Whitby students celebrate success
One of the main things Prince Philip will be remembered for is the Duke of Edinburgh's Award Scheme which he set up in 1956.
Wednesday, 14th April 2021, 4:46 pm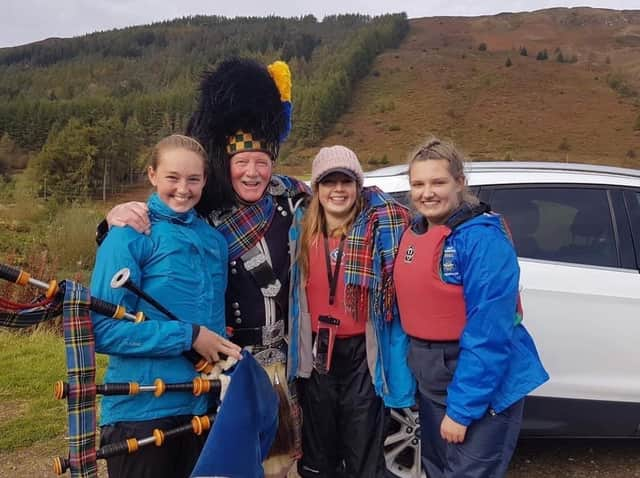 Whitby students on the Duke of Edinburgh Award
The idea behind the award was simple. To equip and empower young people to build skills, confidence and resilience and to give them the opportunity to make a positive contribution to their community.
There are three different levels of the award, Bronze, Silver and Gold and each is more challenging than the last.
To achieve their award each young person must learn and develop a new skill, engage in regular physical activity, volunteer and complete an expedition.
Whitby students on the Caledonian Canal
At Bronze level the expedition lasts two full days. This increases to three days at Silver level and five days for Gold.
Ian Bloor, Lead Teacher for Enrichment at Eskdale School said: "The Duke of Edinburgh's Award has had an incredibly positive effect on both me personally and the young people I work with.
"In 2019, we had 64 students achieving Bronze, 48 achieving Silver and 32 achieving Gold."
"To achieve Gold, on top of the 12 months of volunteering, skills and physical activities, Whitby students also completed an incredibly tough expedition, canoeing across Scotland from Fort William to Inverness on the Caledonian canal.
Whitby students on the Duke of Edinburgh Award
"It's also worth mentioning that the 2019 cohort contributed almost 5000 hours of their time in volunteering in the local community.
"For me, it is what real education is about. It is open to all young people, regardless of their abilities.
"Yes, it can be tough, a real challenge, but young people take away an incredible sense of achievement and this is frequently life changing."
Caedmon College Principal, Simon Riley, said:"Along with people of all ages across the country, we at Caedmon College and Whitby Sixth Form were saddened to hear of Prince Philip's passing last week."
Duke of Edinburgh beach camp
"Through his awards scheme his legacy continues this summer as our DoE programme restarts in earnest with our biggest numbers ever."
Emma, a Bronze Award holder from 2012 said: "The Duke of Edinburgh's Award was such a shaping and memorable experience for me.
"I struggled in school and was given the opportunity through Caedmon's Outreach.
"It gave me the chance to learn and achieve in a non-academic way.
"The highlights are being presented my award by the Scarborough Mayor and the expedition -
I definitely won't forget the blisters!"
Heidi Price, Gold Award Participant in 2019 said: "The experiences I have had with the award have helped shape my education.
"The highlights have to be the expeditions, true adventures, discovering new places, learning new skills and mastering the type of resilience that can't be taught in a classroom.
"It has also been a great opportunity to give something back to the community through volunteering."
Katherine Sedman said: "Since taking over as manager at Caedmon College in 2009, we have given out over 1000 awards to 696 participants.
"We were lucky enough to meet the Duke at one of his last Gold presentations in 2016.
"It has been an absolute privilege to watch the award enhance and shape the lives of so many young people of Whitby. What a fantastic legacy he leaves behind."