The Duke of Edinburgh's Award - reflections by Richard Robson of Scarborough College
One of the main things Prince Philip will be remembered for is the Duke of Edinburgh's Award which he set up in 1956.
Wednesday, 14th April 2021, 4:02 pm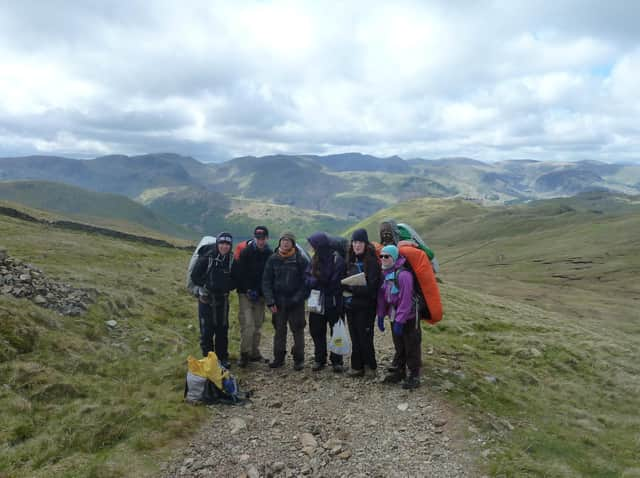 Planning the route
The idea behind the award was simple. To equip and empower young people to build skills, confidence and resilience and to give them the opportunity to make a positive contribution to their community.
There are three different levels of the award, Bronze, Silver and Gold and each is more challenging than the last.
To achieve their award each young person must learn and develop a new skill, engage in regular physical activity, volunteer and complete an expedition.
At Bronze level the expedition lasts two full days. This increases to three days at Silver level and five days for Gold.
Mr Richard Robson, Head of Geography and Director of Co-curricular Provision at Scarborough College said:"The Duke of Edinburgh's Award has positively changed the lives of so many young people throughout the UK and around the world.
"At Scarborough College, pupils past and present have achieved Bronze, Silver and Gold Awards by trying out new sports and activities, learning new skills and volunteering in their local communities.
"They, like millions of others in the world beyond, have made a difference to their own lives and the lives of countless others.
Pippa Burdass collects her Gold Duke of Edinburgh Award
"Without the Duke of Edinburgh this would not have been possible.
"He showed incredible vision in setting up an Award scheme that is accessible to all, allowing young people to develop their strengths whatever they may be and to push the boundaries of their own personal comfort zones.
"I had the honour of meeting and speaking with the Duke of Edinburgh a few years ago at an Awards ceremony in London, a meeting that I will never forget.
"The build up to the meeting was a mixture of anticipation and nervousness on my part, but I should not have worried.
A group of Duke of Edinburgh Silver Award participants
"The Duke of Edinburgh had the ability to put people at ease almost immediately.
"I will always remember his wonderful sense of humour and his genuine interest in what I had to say.
"He was a remarkable man whose legacy will live on far into the future."