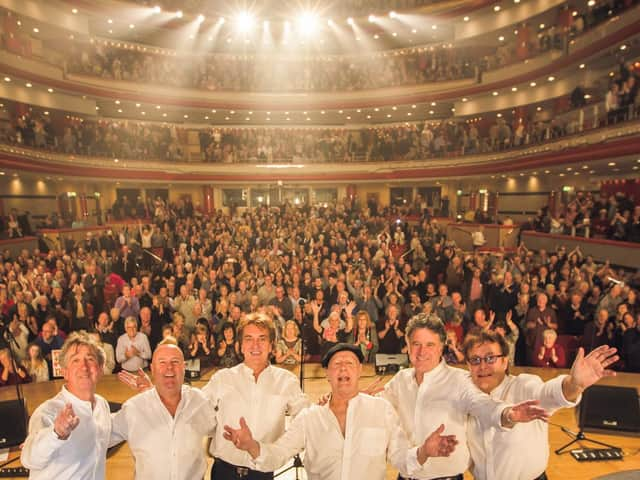 The Hollies
The band had been due to play The Grand Hall on April 25 as part of their worldwide Road is Long Tour, but the show was postponed due to the Coronavirus Outbreak.
Unfortunately, due to a number of factors, it is not possible to reschedule the show at this time so has been cancelled with The Spa Box Office currently issuing refunds.
The Hollies said: "It is such an unprecedented situation that the whole of the entertainment industry finds itself in at present because of this Covid-19 virus and things will not return to normal for quite some time.
"Because of this, our whole Spring tour was cancelled as theatres across the United Kingdom were closed on the instructions of the Government.
"This has led to unprecedented pressures and demands on theatres and artists alike to find alternative dates for the many thousands of shows that have been cancelled throughout the land.
"Sadly, despite a lot of hard work by both Scarborough Spa and The Hollies management, it is with much regret that we have not been able to find a mutually suitable date for a rescheduled concert."
Rachel Nicholson, Scarborough Spa's venue manager, said: "We would like to thank everybody for their patience whilst we tried to rearrange The Hollies' Scarborough show.
"Despite both the venue and the band working hard to try and make a new date possible, we cannot make a new date work at this present time, therefore the show has now been cancelled and refunds will be issued as soon as possible.
"We hope to welcome the band back to Scarborough in the future."
Click here for details of all Scarborough Spa's shows that have been rearranged due to the Coronavirus outbreak.