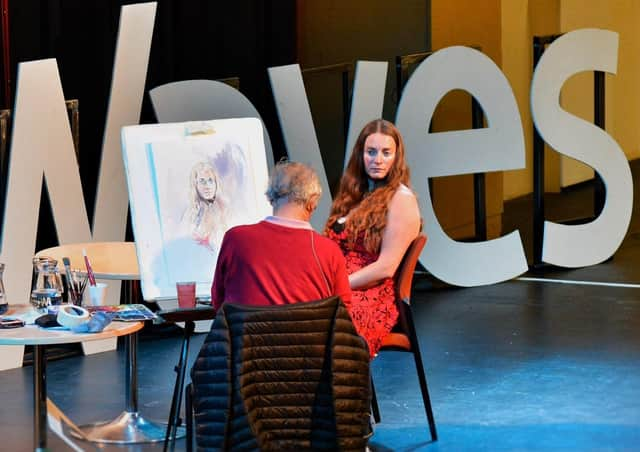 ArtWaves activities will start online from Monday, March 1.
The decision follows the latest Government Covid-19 lockdown announcement.
The festival will now digitally host creative online activities from Monday, March 1 and across the main festival weekend (March 6-7).
Much of the original content is still in place with online bookable workshops being held throughout the festival, from favourites such as pastel sessions with Robert Dutton to new additions including at home ceramics with artist Anna Whitehouse.
The primary ArtWaves elements will also be streamed via Facebook, Youtube and Instagram.
The ArtWaves Open Exhibition will be held solely online alongside free artist demonstrations, interactive artist sessions and several workshops embracing street art, dance and music by Hull Beats Bus.
It's not all virtual though.
Artwaves' highly anticipated Visual Art Trail will return with 25 artist designed ceramic birds nesting across Bridlington in shop windows as a trail to explore.
Sian Ellis will also be bringing an environmental monster trail to the south promenade as part of the festival's commitment to raising awareness on environmental issues.
Available to purchase will be a specially curated creative pack with printed booklets, art resources and activities for people to get involved with from home.
Lauren Frost, ArtWaves Festival director, said: "We have been working tirelessly with our artists and friends at Bridlington Spa to ensure a safe and secure in-person event for this year. However, this is no longer viable.
"The online variation is not the way we wanted to deliver the event but we're hopeful that our artists can still inspire people to get creative from home. Like many events across the country, we hope that you will support us, our artists and the arts generally during these difficult times.'
ArtWaves Festival will also hold a spin-off event later this year on Saturday, August 21.
It will feature installation artists spread amongst the various Bridlington based art galleries and larger than life puppets from Hull Carnival Arts roaming the streets for a one-off day of culture and vibrancy.