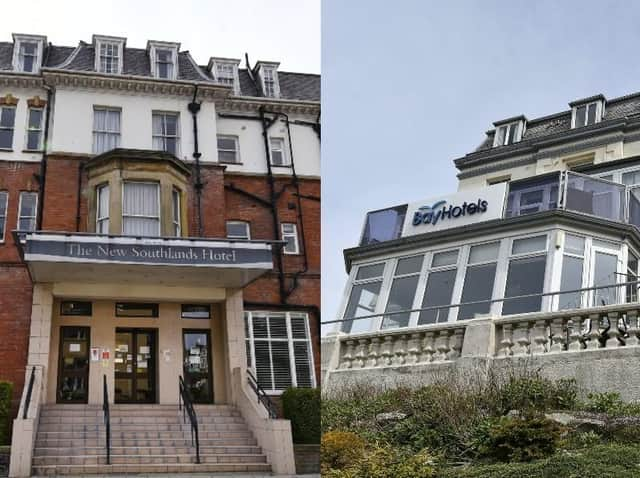 The hotels both closed when The Specialist Leisure Group collapsed last year.
The hotels, along with the Royal Hotel in Whitby were among 44 across the country which closed when The Specialist Leisure Group collapsed last year.
Under new ownership and following a hotel management agreement with Bespoke Hotels, New Southlands and the Royal Hotel hope to open on May 17, and The Norbreck on June 1.
As part of their reopening, the hotels are looking to re-employ previous staff as well as take on new workers. They are urging anyone interested to get in touch.
The Norbreck Hotel, Castle Road, Scarborough
Paul FitzGerald, Portfolio Managing Director for the hotels, said: "Given the enormous challenges of the last few months, we're delighted to bring these properties back to market.
"Integral parts of North Yorkshire's hotel offering, we know their initial closure was felt keenly amongst their respective communities.
"Now though, with reopening plans in place, we're able to offer not just jobs and wider tourism opportunities, but hospitality services that people can engage with as restrictions lift."
He added there has already been interest from people keen to book stays at the hotels.
The New Southlands Hotel on West Street, Scarborough
"Our renewed focus with reopening is on attracting those seeking leisure breaks and welcoming local residents to sample the restaurants, bars, and wedding and event spaces on offer as we look to restore the hotels to local hero status and develop a close bond with communities," he said.
Thomas Greenall, Managing Director of Bespoke Hotels, said: "We know the initial closures of many of these properties caused a real stir in their local communities last year so we hope they'll be keen to embrace their reopening and support the individual hotels in their endeavours.
"We hope this will be regarded as a very positive move for the industry – delivering jobs, support for communities and vital trade for suppliers and ancillary businesses."
For more information visit https://bespokehotels.com/hotels/coast-country-collection .