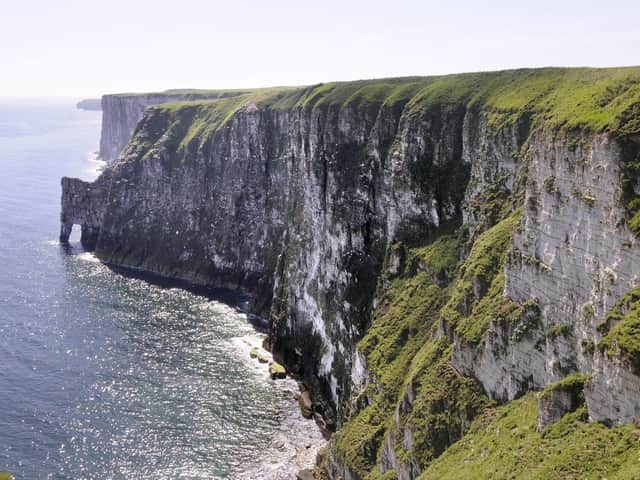 Flamborough Head
He was First Lieutenant Kenneth Allen, the assistant chief of weapons and tactics for his squadron.
First Lieutenant Allen's age and nationality have not been confirmed, although he was serving with the USAF's 48th Fighter Wing.
He was married and is survived by his wife and parents.
The airman had only been based at RAF Lakenheath in Suffolk, which is home to thousands of American personnel, since February.
He was flying a F-15 C Eagle fighter jet in formation with three others when his aircraft crashed into the sea at 9.40am on Monday morning. They were on a routine exercise.
A massive search and rescue operation was launched and wreckage of the plane was found later the same day before his body was recovered.
One of the other F-15s was seen to land at RAF Lakenheath with a cracked canopy.
The cause of the crash is not yet known.
48th Fighter Wing's commander, Colonel Will Marshall, said: "We are deeply saddened by the loss of Lieutenant Allen, and mourn with his family and his fellow Reapers in the 493rd Fighter Squadron. The tremendous outpouring of love and support from our communities has been a ray of light in this time of darkness."