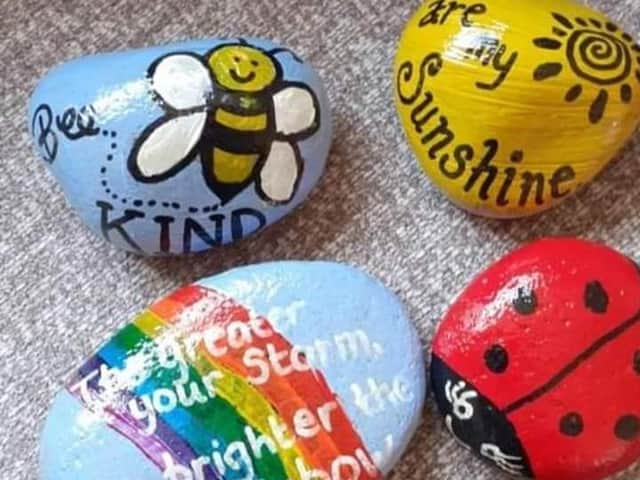 These have been placed round Barmby Moor
Jo Dyer, who lives in Barmby Moor in East Yorkshire, posted pictures on the village community page of various painted pebbles and asked her fellow villagers to create their own.
"She asked us to place them round the village for all to see as most of us are taking our daily exercise round the village," said Jo's neighbour Julia Pattison.
"It's a great idea that's been embraced by adults and children alike, albeit a simply painted sparkly pebble to a highly artistic one," she said..
Jo has also created Ladybird Logs too has placed them round the village.
"She posted a photo of them on the Barmby Moor Community Page and said 'Look out for these eight Ladybirds. If you are walking round our beautiful village, see if you can find all eight'.
"On each log is a ladybird with a letter on. It will spell out 'ladybird'. We'll all probably be inspired to create Easter themed pebbles soon," said Julia.