Visitor economy across North Yorkshire to be promoted with launch of new partnership
Tourism businesses North Yorkshire are to be given more support with a new vision to help to ensure that the multi-billion pound visitor economy reaches its full potential.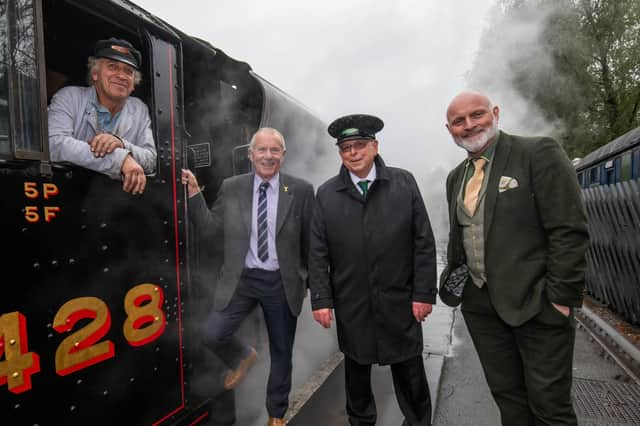 A joint bid for a Local Visitor Economy Partnership (LVEP) for both York and North Yorkshire has been approved, paving the way for a far more co-ordinated and strategic approach to promoting the tourism sector.
LVEPs have been introduced as part of the Government's response to an independent review of how the nation's visitor economy is co-ordinated and promoted and have the potential to draw in additional support and funding from Westminster.
It is hoped that the new partnership, which has been approved by a panel involving the VisitEngland tourism organisation and the Department for Culture, Media and Sport, will ensure that the greatest benefits are achieved for both York and North Yorkshire's visitor economy.
Tourism is worth more than £3.2 billion each year in York and North Yorkshire, and in excess of 60,000 workers are employed in the sector.
North Yorkshire Council's leader, Cllr Carl Les, said: "This announcement marks a watershed in the way we can help promote the visitor economy in both York and North Yorkshire.
"We know only too well how valuable the visitor economy is, providing jobs for tens of thousands of people and attracting visitors from across the globe.
"It is particularly important for North Yorkshire, as we now have the opportunity for a countywide strategy to promote the visitor economy following the launch of North Yorkshire Council in April."
The announcement of the LVEP is the latest indication of an increasingly close working relationship between City of York Council and North Yorkshire Council with the prospect of a devolution deal and a combined authority.
VisitEngland's director, Andrew Stokes, who chaired the LVEP panel, visited some of the region's leading tourist attractions last month (October), including the North Yorkshire Moors Railway in Pickering.
Mr Stokes said: "Local Visitor Economy Partnerships (LVEPs) are at the heart of transforming the visitor economy landscape in England and we are delighted North Yorkshire Council and City of York Council worked together on the joint bid.
"We look forward to continuing our close collaboration as the LVEP is established and VisitEngland will provide expert support alongside guidance and resources in areas from product distribution, accessibility and sustainability to business support, funding bids and marketing.
"There is an incredibly diverse visitor economy in York and North Yorkshire, with wonderful coastlines, incredible National Parks and some of the best towns and cities that England has to offer and this new LVEP will ensure the region continues to be a compelling destination for both domestic and international visitors."
LVEPs involve both the private and public sectors and will need to follow a new national process to be eligible for support and potential funding from the Government.
Established destinations in York and North Yorkshire, such as the coast, the Yorkshire Dales, the North York Moors, Harrogate and market towns, are due to be supported through the proposed LVEP.
A draft destination management plan for North Yorkshire and a proposed tourism strategy overseen by Make It York formed the foundations for the bid. Both documents will be considered by the relevant council executives by the start of next year.
There is a significant crossover in the priorities of the draft strategies for both York and North Yorkshire, adding even greater weight to pursue the joint bid.
Both of the proposed plans are looking to promote a year-round visitor economy, while ensuring that it is heavily themed on sustainability and that the industry can thrive alongside communities living in North Yorkshire.
It is hoped the promotional drive will ensure visitors stay for longer and explore more of what North Yorkshire have to offer, while attracting more people to travel from overseas.