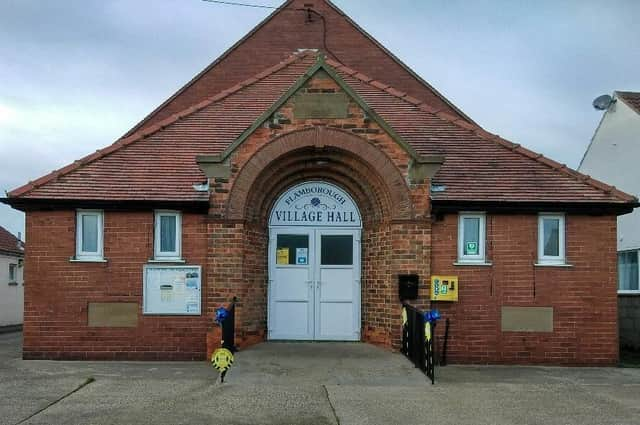 Flamborough Village Hall.
Members of the Flamborough Village Hall committee are hoping people will donate their time to support the venue, even if it is just a few hours each month.
The hall hosts a number of key events throughout the year and an open afternoon will take place this Saturday (April 9) between 2pm and 4pm when anyone interested in volunteering can come along for a cuppa and a chat.
Linda James, the treasurer at Flamborough Village Hall. said: "We usually need more people when we hold fundraising events.
"We have a couple coming up including a table top sale, a garage sale, and a special tea for all the village to mark the Queen's Platinum Jubilee.
"People could help during these events serving refreshments and other activities such as running the tombola.
"Other jobs include tidying up the hall, making sure the kitchen is clean, and making sure people put things back in the right place.
"We would be grateful for any help, even if it's just during these events or a few hours each month. A small amount of support can go a long way."
Email [email protected] or call Audrey Heywood 01262 851559 or Linda James on 01262 422022 for more information about volunteering at the hall.
The village hall is holding a Garage Sale on Saturday, April 30. It costs residents £5 to register a garage.
Contact Susan Lawson on 07803 765643 for more details.