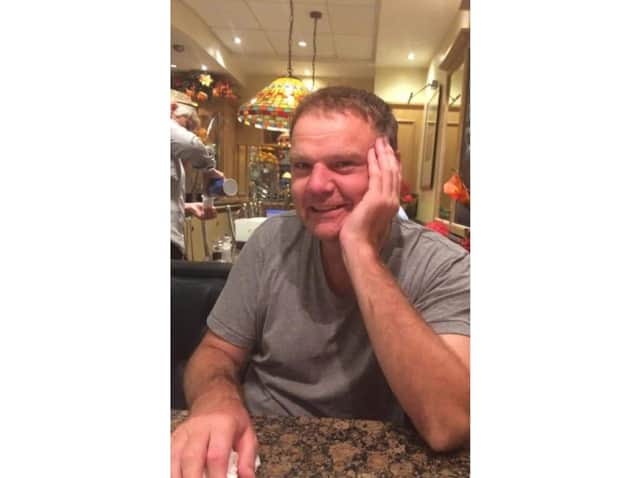 Pete Brown, who went missing in May. Picture from the Brown family.
Storm Scaffolding will be collecting trees around Whitby and Scarborough at a cost of £5 per tree, all the proceeds from which will be donated to the appeal to find Pete.
The trees will then be cut up into logs and given free of charge to elderly people in the area who need a bit of extra help in the cold weather.
All proceeds will be going to the "Find Pete Brown fund."
In a statement on social media, the company wrote: "This is very close to heart to my family and friends so please could everyone share and let's get Pete home were he belongs.
"We can either collect proceeds on collection or you can donate to the Find Pete Brown page.
"So please either message me or just give me a quick call with addresses."
The Storm Scaffolding Facebook page can be found here.
The Find Pete Brown GoFundMe page can be found here.
The fundraising page is currently trying to raise funds to be used in the search for Pete to access a broader range of media resources such as mobile media displays.
Pete went missing from Cross Lane Hospital in Scarborough in May 2019 after suffering a mental breakdown, which resulted in memory loss.
He is a hardworking family man who is vulnerable and urgently needs to be found.
In the seven months since Pete went missing, his appearance could have changed dramatically, but his family are keen to draw attention to a cancer sign tattoo on his right wrist, his height – 6ft 1in – and size 13 feet, all of which won't have altered.
Once Pete is found any surplus funds will be directed to the Missing People charity.
A Facebook page to help find Pete can be found here.