Whitby woman aims to overcome fear of heights by jumping 10,000ft out of plane
A Whitby woman is set to jump 10,000ft out of a plane this weekend to help two charities – and to overcome her own fears and anxiety.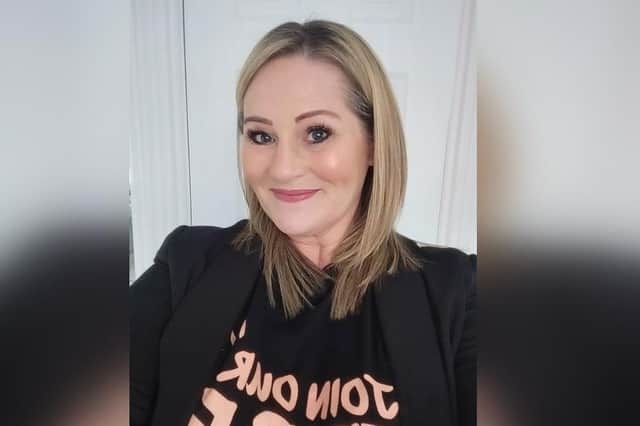 Nat Hansell, 55, said the jump "goes against every fibre of reason in my body" due to a fear of heights but she said at 55, the time has come to face her fears – and she hopes to "fling them into the sky" when she jumps out of the plane.
"One thing I have carried throughout my entire life is anxiety.
"I continuously work hard to push through barriers and live life to its fullest potential," she said on her Crowdfunding page.
"I'm facing my biggest fear which is something that's totally personal to me to help my recovery.
"I decided on raising money for two these two very special charities – Whitby Disablement Action Group (DAG) and Dalewood House, simply because they are so deserving, and it would be a missed opportunity if I didn't do something for others."
Nat, who is married to John and works for Body Shop at Home, told the Gazette: "I needed to do something and my biggest fear is heights and the unknown.
"I thought that if I can literally throw myself out of a plane and do something that's so huge to me, that hopefully getting in a car and going to Sainsbury's when I can't face going out, will be a breeze."
Nat, who runs Self Care for the Soul, a free group for people who suffer with mental health, is delighted that the fundraising has passed the £1,000 mark – and there is still time to add to it.
She is hoping the jump, at Bridlington, goes ahead this time as it was initially scheduled for November 5 but cancelled due to bad weather.
"Sunday morning just gone, I couldn't put a sentence together like when it's cold and you're talking but can't get the words out," she said.
"Originally, this was just for me but now it's flinging my fears into the sky and saying 'now you move forward' and if I can do this, I can do anything."
Click here if you'd like to sponsor her.