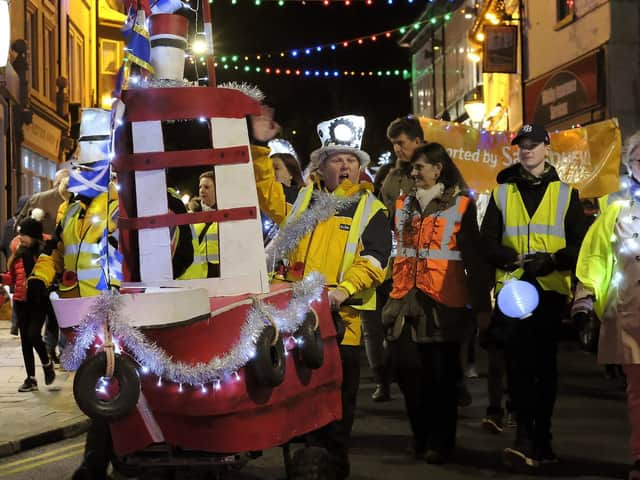 Whitby's Christmas lantern procession.
Whitby Town Council has announced today on its Facebook page that organisers of the event had made "the very difficult decision" to cancel this year's festival, which was due to have taken place over November 15 to 17.
"The effect of this current situation means that the necessary planning and fund raising which is vital for our festival will not be possible for this year," the statement added.
"We realise this outcome will disappoint many people, but we hope that you will understand why this difficult decision had to be made.
"We look forward to seeing you all again at next year's Christmas Festival."
The cancellation of the festival follows the recent loss of Whitby Regatta, Folk Week and the traditional planting of the Penny Hedge.