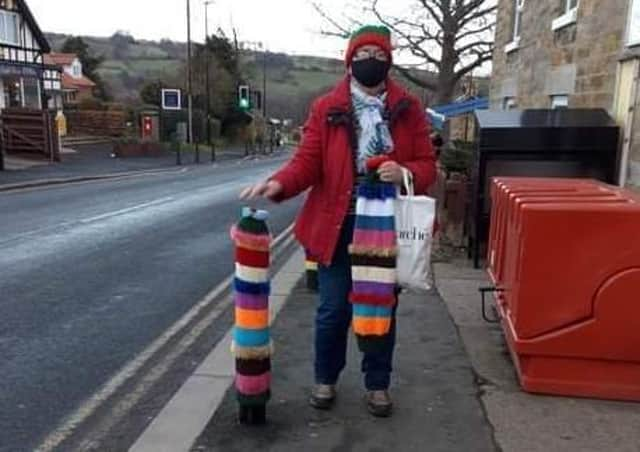 Sandra Young, the Sleights Spar store supervisor, is pictured next to the decorated bollards.
Residents in the close-knit community of Sleights can now spin a yarn about some festive additions to their village.
Visitors to the Spar shop in the village may have noticed that the bollards have been wrapped up against the cold with wool decorations.
Sandra Young, the store's supervisor, knitted the covers for the bollards.
She is part of a group of ladies who have spent all year knitting Christmas decorations to hang around the village.
A spokesman said: "Lots of people have already commented on how these cheery-looking decorations have brightened up the area. Well done Sandra and team, they look great."