WSW Events welcomes Whitby Goth Weekend traders to Royal Hotel and Rifle Club
WSW Events will welcome talented and creative trading colleagues to The Royal Hotel Royal Emporium and The Rifle Club Dressing For Pleasure over the goth weekend, which is on from October 26 to 29.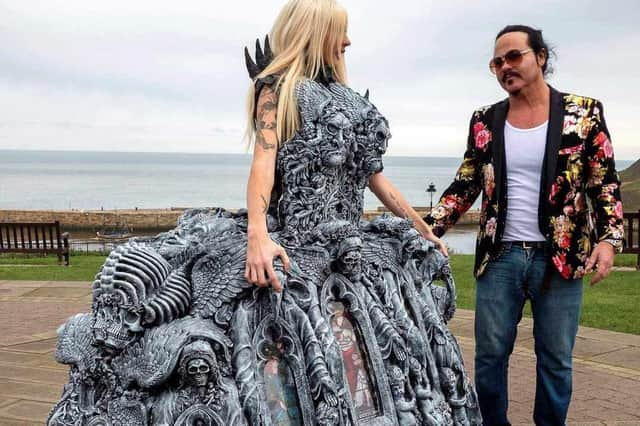 Free entry to more than 40 unique, bespoke and original vendors offering an array of alternative apparel, accessories and accoutrements.
Both venues are open all day to the public and furry friends too if you are bringing your dogs to the event.
Trading times for both venues are Friday and Saturday 10am to 5pm and Sunday 10am to 4pm.
The Liam Brandon Murray Exhibition at The Royal Hotel features special guest Liam, a fine art fashion artist with a difference.
He sculpts flexible, durable wearable art (and in some cases washable) ranging from jackets, shoes and dresses to hats and handbags.
Inspiration comes from stately homes and their furnishings.
He makes his garments as intricate as cityscapes, full of layered depth.
Liam also makes huge thrones with alien and religious connotations which his latest throne is described as "absolutely incredible to see, mind blowing in fact."
The Liam Brandon Murray Exhibition is also free , where people will have the chance to chat to Liam and interact with the various pieces.
Writer and researcher Stephen Ellcock will be at Whitby Book Shop on Friday October 27 from 6pm to talk about and sign copies of his book, Underworlds, a darkly evocative compendium of images, from "imagined hellscapes and surrealist dreamscapes to natural and constructed subterranea and subconscious worlds".