Bridlington businesses could be fined for single use plastic if they do not adhere to new regulations
East Riding of Yorkshire Council has contacted businesses across the region to remind them that the new Environmental Protection Regulations have now come into force.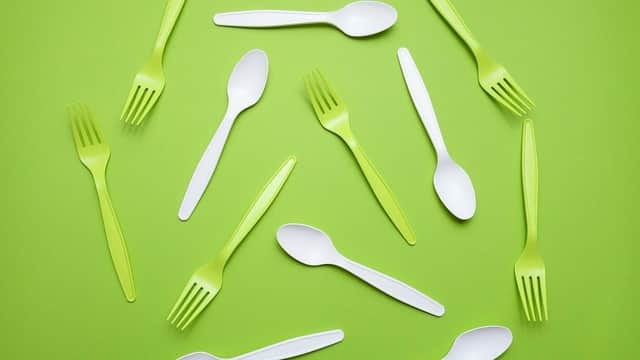 The new Environmental Protection (Plastic Plates etc and Polystyrene Containers etc) Regulations 2023 came into effect at the start of October, and it restricts the use of single use plastic to try and tackle pollution.
The new regulations mean that no business (including retailers, takeaways/ food/street vendors, care homes or hospitality sector) can sell or supply any of the following items to the public:
Single use plastic cutlery - (no exemptions)
Single use plastic bowls/plates/trays - (some exemptions apply)
plastic balloon sticks - (no exemptions)
Polystyrene food and drink containers cannot be used for ready to consume food or drink (some exemptions apply)
The ban on these items includes:
Online and over-the-counter sales and supply
Items from new and existing stock
All types of single-use plastic, including biodegradable, compostable and recycled
Items wholly or partly made from plastic, including coating or lining
Businesses could find themselves facing a fine if they are breaking the new law, so council officers are educating and advising businesses, so that they can meet the new requirements.
Councillor Leo Hammond, portfolio holder for planning, communities and public protection, said: "We are keen to ensure that businesses in the East Riding are fully aware of the new regulations, which are clearly important for the environment, and of course we also want to ensure that our local businesses are on the right side of the law.
"I hope that our proactive stance on this issue will help both the businesses involved and our local communities, too."