Bridlington Town Council gives out £5,050 in Small Grants to boost community groups
Bridlington Town Council handed out more than £5,000 to community groups at a recent meeting.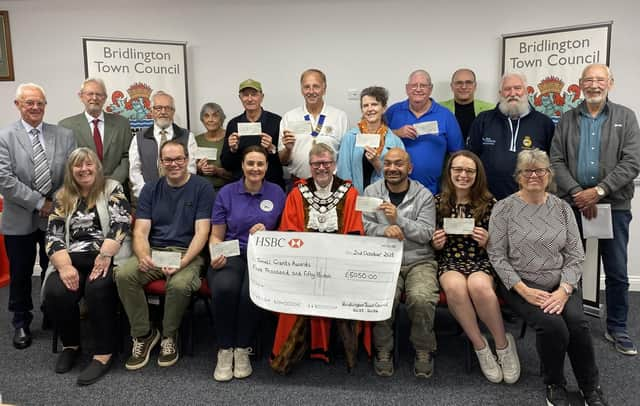 The vital funding came from the Small Grants scheme with local organisations sharing £5,050 to support their causes.
A Bridlington Town Council spokesperson said: "The bi-annual Small Grants presentations were awarded on Monday, October 2, with many local groups and organisations benefiting from a combined distributed amount of £5,050.
"Small Grants will next be considered in March 2024 and any organisation wishing to apply should ensure that completed forms are submitted to the town council offices by February 18, 2024.