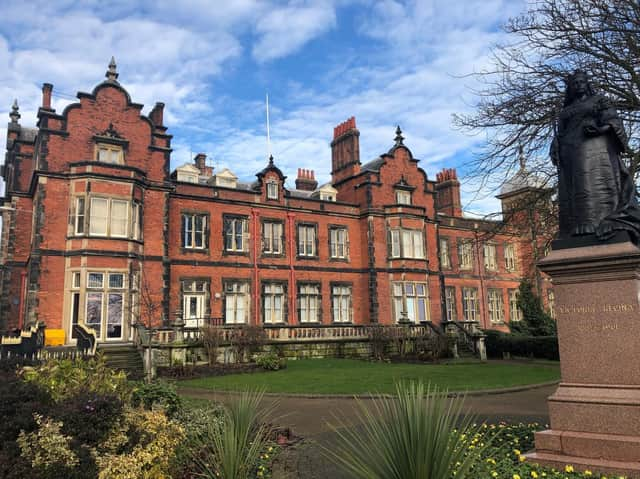 Scarborough Town Hall.
The Get Change Right plan, backed by the leaders of Scarborough, Harrogate, Craven, Ryedale, Richmondshire, Hambleton and Selby councils, would save up to £56m a year, it is claimed.
It would create two brand-new councils across North Yorkshire and York: Ryedale, Scarborough, Selby and York in the east; and Craven, Hambleton, Harrogate and Richmondshire in the west.
The east authority would have a population of 465,000, while the west authority would have a population of 363,000.
The district leaders claim the plan will save more than double the £25m claimed by North Yorkshire County Council, which wants to have one large authority covering the county, with City of York left as it is.
A residents' engagement session is planned for tomorrow night (Wednesday) between 5pm and 6pm using online platform Zoom.
A spokesman for the district councils said: "The Minister for Regional Growth and Local Government has said that local government in York and North Yorkshire should be reorganised.
There are different ways to make that happen – so this is your chance to shape the future.
"The leaders of the district and borough councils are running this event for residents in York and North Yorkshire, so you can find out what's been proposed, tell us what's important to you, and help us create a bid that's right for residents.
"The choices made now will have an impact for years to come. Join the event, have your say, and help us get change right."
Events have also been organised for businesses and community groups.
Click here to book a ticket for the events, which are free.